Australian Artists Rockin' For Rights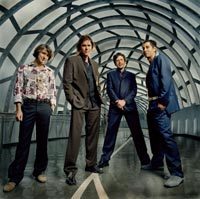 Rockin' For Rights is a family-friendly concert with a political conscience and a lineup of some of Australia's best musical talent, including: Beasts of Bourbon, Dallas Crane, Hoodoo Gurus, The Whitlams, The Screaming Jets, Youth Group, Something for Kate, Kev Carmody, You Am I, The Herd, Mark Seymour, Magic Dirt and Deni Hines. The concert follows a protest march from Sydney's Hyde Park. Entry to the concert is via wristbands which are available for purchase from for $5.00.
John Robertson, Secretary, Unions NSW said "Rockin' for Rights is an opportunity to protest the Prime Minister's policy on rights at work. 'Young people in particular are vulnerable to the changes, with many relying on penalty rates to keep their heads above water. The concert is being supported by some of Australia's biggest names who are taking the lead in our campaign to create a fairer society, starting with decent workplace laws.'
Former Midnight Oil frontman and Labor Member for Kingsford Smith and Shadow Minister for Climate Change, Environment, Heritage and the Arts, Peter Garrett AM MP, said 'Never before has there been a more critical time to get out and Rock for our Rights. This incredible line up of Australia's best will bring punters from far and wide whose future work experience is up for grabs under the Howard Government's Workchoices legislation. I reckon this will be a mighty event'. Peter is also acting as MC on the day.
Although Mark Seymour hasn't been directly affected by the reforms, he believes he will: 'it's only a matter of time'. He went on to say 'Workchoices is a bridge too far in the drive to de-regulate the Australian workforce. Over the past twenty years Australian workers have accepted and adapted to the affects of market rationalisation. This has led to a high degree of mobility and competitiveness at all levels of the economy. The results are self evident. Workchoices is simply unfair because it undermines basic rights of employment that workers have negotiated and won over the last one hundred years'.
The Herd's Tim Levinson explains their reasons for getting involved: 'The concert is a good way of spelling out ordinary people's concerns and voicing a collective response to the government. People need to make up their own mind about the changes to industrial relations laws, but over the past 11 years, trust in the government's honesty has been eroded to an all-time low, and it's in that context that we view these new changes'.
Rockin' For Rights! is at Sydney Cricket Ground on April 22, 2007. A protest march to the cricket ground departs at 11am from Hyde Park North.