Australian Christian Lobby up in arms about Volley's safe sex campaign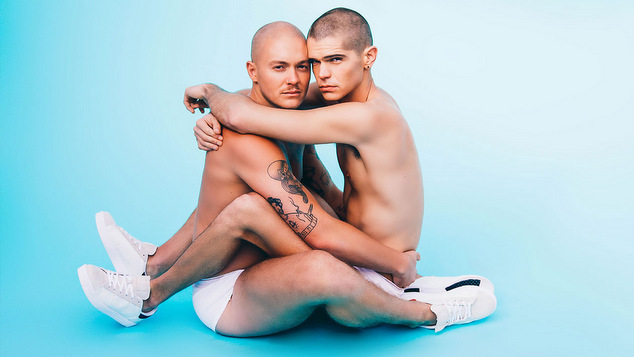 The Australian Christian Lobby is calling on sports show manufacturer Volley to remove an advertising campaign from it's website.
The #grassroots campaign is a collaboration between Volley and condom manufacturer Ansell. Volley describe the campaign as one that celebrates sexual expression and promotes safe sex.
Wendy Francis, former Family First candidate who is the Australian Christian Lobby's Queensland Director, drew attention to the campaign via her Twitter account, warning parents that while Volley were promoting sand shoes to kids their website also featured "R-rated images" and was "all about rooting."
The text that accompanies the images says "Stay safe this summer and root for us, root for change, root for VOLLEY."
The nude photo shoot was created by photographer Marisa Taschke and includes images of two men hugging and naked models posing on a tennis court.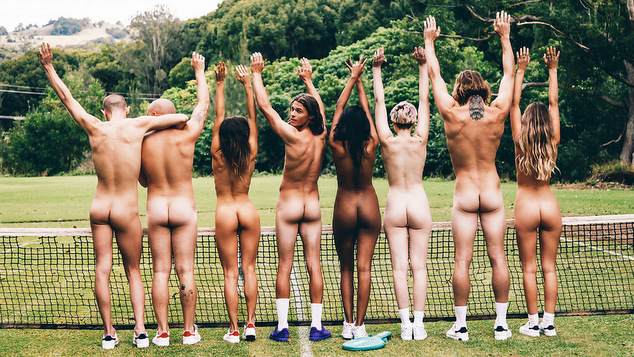 Following the Australian Christian Lobby highlighting the campaign it has received wide-spread media coverage and Volley has reported that they've had a phenomenal increase in traffic to their website.
In an official statement from the group Francis said she would not be deterred by mocking comments on social media.
"Parents considering what shoes to buy their children for going back to school now have a new consideration apart from fit and durability; it's about highly inappropriate sex education from a shoe supplier." Francis said.
Francis said the Advertising Standards Bureau (ABS) had previously ruled that the material in the campaign was not acceptable for use in an email based advertising campaign and should therefore be removed from the company's website.
The original complaint to the Advertising Standards Bureau said the image of gay people cuddling in a car was offensive and disgusting. The complaint was in relation to a video that was part of the campaign.
While the ABS dismissed the comments about a gay couple featuring in the advertising campaign, they did raise concerns about the high level of sexualised activity. In response Volley agreed not to issue any more emails with links to the video to their clients.
Wendy Francis argues that the still images associated with the campaign should also be removed completely from the company's website.
"It would be irresponsible for any company to ignore the well-being of children or the community.  If the material is inappropriate to distribute via email, as the Advertising Standards Board has determined, it should not be online either," Francis said.
The Australian Christian Lobby has launched a new campaign encouraging people to write to the Communications Minister Senator Mitch Fifield asking for the material from the campaign to be completely removed.
OIP Staff