Australian Christian Lobby doubts police statement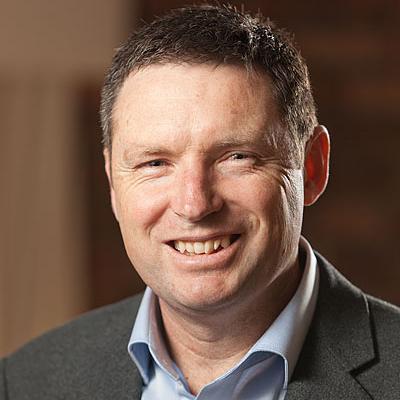 The head of the Australian Christian Lobby (ACL) has told the media that he's sceptical of the statement from the Australian Capital Territory Police that the explosion outside the lobby groups office was not politically motivated.
Last night a van containing gas cylinders was set alight causing an explosion at the front of the organisation's Canberra head quarters.
The blast caused significant damage to the building and the resulting blaze destroyed the van.
Police later spoke to a man who presented at a Canberra hospital with severe burns to his body. He is now in a critical condition in hospital.
This morning following the explosion the ACL's Managing Director Lyle Shelton was quick to link the explosion of a van filled with gas cylinders to the group's stance against same sex marriage and the Safe Schools anti-bullying program.
Shelton appeared on multiple breakfast TV programs and radio shows outlining that the organisation had been receiving death threats throughout the year.
Shelton said that while the threats to the ACL had been anonymous, threats made to the Mercure Hotel in Sydney earlier this year were made by well known gay activists. Shelton said that leaders of the movements that oppose the ACL's position had not done enough to condemn the threats.
Later in the morning the Australian Capital Territory police released a statement saying that after a short conversation with the man who is alleged to have set the van alight they could confirm that the incident was not politically, religiously or ideologically motivated.
This afternoon the ACL boss was not backing down over his belief that the explosion is linked to the organisation's political positions.
Shelton told the Sydney Morning Herald that there were a whole hunch of things about the situation that just didn't add up. Shelton said her would not be apologising for suggesting the explosion was due to "incendiary" comments made by "hard left" politicians.
The ACL boss singled out Greens MP Adam Bandt and former Greens senator Robert Simms for suggesting the ACL should be considered as a hate group, saying that such comments provided a "permission structure to people who might be unhinged".
"If someone is a little bit unhinged and they are also hearing language coming from parliamentarians saying we're a hate group, we're bigots, then that is not something is going to be helpful." Shelton said.
Adam Bandt tweeted that he was glad that the ACL's staff were safe and unhurt but disappointed that the organisation was looking to make political mileage out of the incident.
OIP Staff