Australian Christian Lobby opposed to surrogacy changes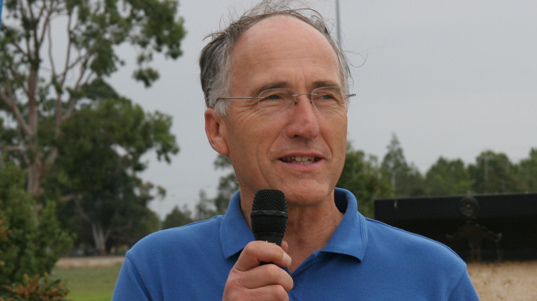 The Australian Christian Lobby has flagged its opposition to Western Australia's surrogacy laws being changed, indicating it will campaign against male same sex couples and single men being able to access altruistic surrogacy.
The ACL's State Director Peter Abetz said the organisation was opposed to the laws being changed because it would deliberately remove the rights of children to know their biological parents. The ACL said their concern was the bill would commodify children and further exploit women.
"The bill blatantly ignores the rights of a child, to wherever possible, be raised and loved by their biological father and mother," Abetz said.
Yesterday Health Minister Roger Cook introduced legislation into the Western Australian parliament that would allow same sex male couples and single men to be able access altruistic surrogacy.
The lobby group said was not only opposed to surrogacy but all forms of reproductive technology.
"The Australian Christian Lobby does not support surrogacy, sperm or egg donation altruistic or otherwise, because it commodifies the wombs of women and treats children like accessories."
"What this bill does is expose the lie that same sex marriage was just about two people who love each other being able to marry. The push to allow surrogacy for single men and male same-sex couples is symptomatic of a broader agenda to abolish traditional families."
"Surrogacy fundamentally allows adults to trade and bargain with human life, which in all other circumstances most West Aussie's would be entirely against. Why should the lives of vulnerable children be treated any differently?" Abetz asked.
The Australian Christian Lobby said it would be urging members in parliament to vote against this bill.
Shadow Health Minister Sean L'Estrange said the opposition had not yet determined if they would support the bill.
"The State Parliamentary Liberal Party is scheduled to discuss the Human Reproductive Technology and Surrogacy Legislation Amendment Bill 2018 at its next Party Room meeting on 11 September 2018. A decision as to whether or not the Bill will be supported has not yet been determined." L'Estrange told OUTinPerth.
Yesterday Health Minister Roger Cook said changing Western Australia's laws to bring them into line with other states would ensure the legislation reflected contemporary society.
"Australia has already embraced marriage equality. By providing men with access to altruistic surrogacy arrangements in WA, we are ensuring that our legislation is reflective of contemporary society.
"A growing body of research tells us that it is not the sexual orientation of parents but a supportive and loving home environment that is the key to producing happy, well-adjusted children.
"Men already have access to fostering and adoption. These changes would give them another avenue for forming a family." Minister Cook said.
Graeme Watson
---