Australian Christian Lobby rallies against conversion therapy bans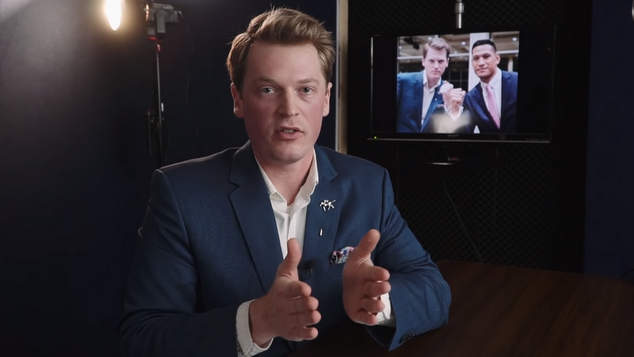 The head of the Australian Christian Lobby has posted a video rallying against legislation that would see conversion therapy processed banned in Australia.
Quoting the same biblical passage that was famously paraphrased by rugby player Israel Folau, Illes said soon it may become illegal in Australia to deliver a sermon on that section of the bible.
Iles said moves to ban conversion therapy is Victoria and the Australian Capital Territory were worrying and were responding to a phrase that was made up by activists.
"A very simple question – what is conversion therapy?" Iles asked his followers. "It's not our term, we didn't invent it, it didn't come from any church, it didn't come from any religion. It was not invented by us, it was invented for us, by someone else with an activist mindset – and it makes absolutely no sense because conversion and therapy are two radically different things."
Iles said a conversion was the "power of God  for salvation to all who believe, it's the change that God brings upon a life from death to life, from darkness to light, from sin to salvation, from self to Christ, it's that radical change that comes about by the power of the Holy Spirit in a person's life from outside of myself from God."
The ACL leader said therapy was a medical term and had no place in the a religious discourse. Iles said the definition being put forward by the Victorian government's consultation into banning conversion therapy would stop churches and believers from sharing their religious beliefs.
Illes said the current approach of affirming children with gender dysphoria was the real example of conversion therapy that should be banned. The ACL leader said the reports the proposed laws were being based on were clearly attacks against Christianity.
"The reports are clearly anti-Christian. They hone in one Christian beliefs and communities." Iles said saying they represented a crazy world view and did not support people who did not believe their same-sex attraction was not a good choice for them.
Iles said there no evidence of gay conversion therapy occuring in Australia and were the proposal were really a plan to ban religious practice, pastoral care and church teachings.
"They are trying to target Christian theology, doctrine and community themselves." Iles said of people who call for the practices to be banned.
Iles said it was not fair for churches to be tagged as being anti-gay, because they follow the belief that everyone is a sinner and needs to find salvation.
Laws that outlaw conversion therapy practices have rapidly been introduced around the world including including proposals in Germany, and many states of the USA.
Psychologist Stuart Edser recently described to the ABC his own personal experiences of the practice, as well of some of his patients.
Edser recounted that as part of pentecostal church he experienced elders praying for him and putting their hands on his body to perform a form of exorcism.
"People who I felt were great authorities in this area, they prayed over me in a deliverance ministry … it was a long time ago and it was pretty awful stuff," Edser told the ABC.
"Of course nobody's sexuality gets changed and you go through massive doses of guilt and self-hatred, self-disgust, all of those really, really bad things."
The issue of conversion therapy was on the agenda for discussion at the recent COAG meeting of Health Ministers. Victoria and the ACT are moving ahead with legislation, Western Australia and New South Wales have also announced their considering how they will address the issue.
OIP Staff
---