Australian marriage equality advocates welcome Taiwan decision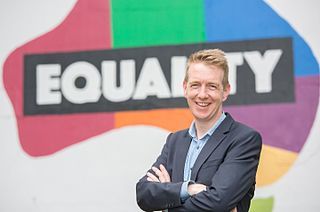 Australian marriage equality advocates have welcomed the news that Taiwan is embracing marriage equality.
The Equality Campaign said Taiwan had made a momentous step towards achieving marriage equality for all Taiwanese people.
Yesterday a Taiwanese court handed down its judgement in a landmark case which found that the nation's marriage laws violated the country's constitution.
The court ordered the government to introduce legislation that will allow same sex couples to wed, giving them two years to bring about change.
Director of the Equality Campaign, Tiernan Brady, said Taiwan was joining a large number of countries that have moved forward with marriage equality.
"Across the world more and more countries are introducing marriage equality for all their citizens.
"Over one billion people currently live in countries with marriage equality.
"The path is now clear for Taiwan as it is in Australia for both parliaments to simply legislate for marriage equality in line with the will of its citizens.
Brady said the will of the people in both countries had been made clear by consistent polling.
"Poll after poll shows that the people of both Taiwan and Australia support marriage equality for their lesbian and gay family members and friends, neighbours and work colleagues."
Co-Chair of Australian Marriage Equality, Alex Greenwich said the court had given the Taiwanese parliament a clear mandate.
"Taiwan's top court provides their parliament with the mandate they need to allow all loving and committed couples in Taiwan the freedom to marry."
"Taiwan is joining the growing list of nations that have embraced fairness and equality for all their citizens," Greenwich said.
Lyle Shelton, the Managing Director of the Australian Christian Lobby responded to the news via Twitter arguing that marriage equality would have effects on free speech and society's understanding of gender.
"Glad our system doesn't allow unelected judges to make decisions like this. A big social change with consequences for free speech and gender." Shelton posted.
OIP Staff