'Australian Story' features transgender teen's journey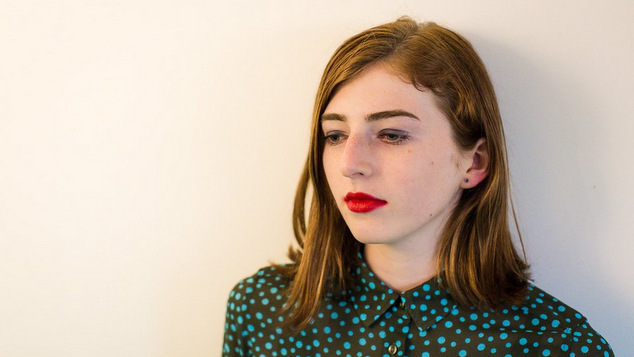 Tonight's edition of the ABC's 'Australian Story' will focus on a Victorian transgender teenager and her battle to access medical treatment.
Sixteen-year-old Georgie Stone has battled prejudice, bullying and even legal hurdles to become the young woman she is today.
The transgender teen is now trying to use her experience to help other young people.
The episode features a treasure trove of home videos and candid interviews with Georgie's family members as 'Australian Story' follow Georgie's life from a toddler to the young advocate she has become.
"Georgie has defied gravity from the moment she was born," says her mother Bec Robertson. "Because no matter how much people have dragged her down, she has risen above it every time. And not only that, she's brought everybody with her."
Georgie is now lobbying politicians for law reform so other transgender teenagers no longer have to go to court to be assessed as to their ability to understand and consent to treatment.
Australia is the only jurisdiction where families have to apply to the Family Court to access medical treatment. Georgie Stone was granted access to hormone treatment when she 11 years old, she was the youngest person to be granted access to the treatment.
Georgie's mother Bec Robertson says in the episode that it's time for politicians to put forward the legislation that will allow transgender kids to access treatment from media professionals without having to apply to the family court.
The episode is introduced by Victorian Premier Daniel Andrews who describes Georgie Stone as an inspiring Australian.
Australian Story is on ABC TV at 8:00pm Monday 15 August. 
Channel Nine's 60 Minutes revisit transgender teen
Last night Channel Nine's '60 Minutes' revisited transgender teenager Emma Hayes. The show first covered Emma and her family three years ago.
Journalist Karl Stefanovic revisited Emma and her family and found out how their journey has progressed. Emma's parent's spoke about the decisions they'd made as parents and how they've coped emotionally.
The report also features a second family who have a transgender daughter and are facing the potential cost of $30,000 to apply to the Family Court to access hormone treatment.
OIP Staff