Avenue Q is filled with puppets finding purpose (and porn)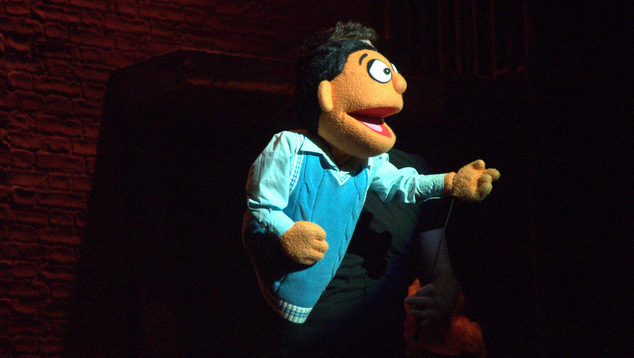 Avenue Q | Crown Theatre | Until Saturday December 10th | ★ ★ ★ ★
The smash hit musical Avenue Q is playing a short two week engagement at The Crown Theatre and its a laugh inducing show filled with a lot of fun.
The 'definitely for adults' musical takes it's inspiration from a the evergreen children's TV series Sesame Street, creating a world where some people are people, other people are puppets and some puppets are friendly monsters.
On this avenue we meet Princeton, fresh out of college and ready to make his mark on the world. He finds a home in an apartment building on Avenue Q. His neighbours include an attractive girl Kate Monster, housemates Nicky and Rod, wannabe comedian Brian and his wife Christmas Eve and the shagalicious Trekkie Monster.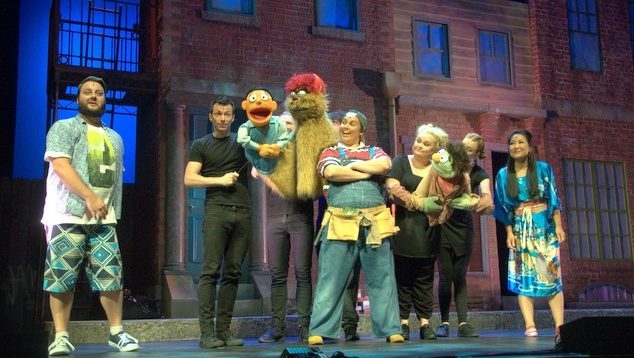 The story follows Princeton as he tries to find his place in the world, navigating a career, friendships and romance. Similarly each of the characters is going through a period of transition and trying to find their true self.
Avenue Q is filled with songs that you can't help laugh at, and probably have heard before. What Do You Do With a BA in English?, It Sucks to Be Me, The Internet is for Porn, If You Were Gay and Everyone's a Little Bit Racist all fit into the show's politically incorrect vibe.
The performers are magnificent, often playing several puppet characters at the same or working alongside another performer who might be controlling the second hand of a puppet simultaneously. The coordination and talent required to pull this off is impressive.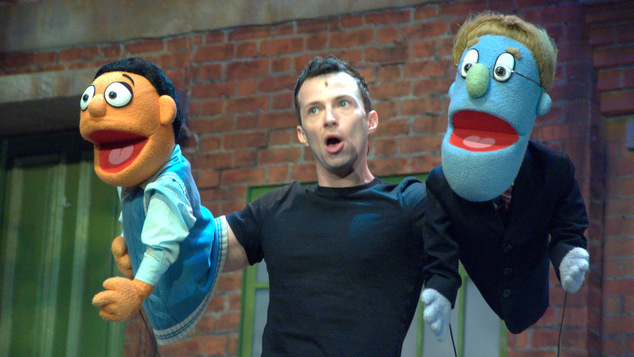 Ross Hannaford, who was here earlier in the year for Cats, captures everyone's heart as the lead Princeton and also plays closeted neighbour Rod.
Vincent Hooper has a mountain of fun on stage as Nicky and Trekkie Monster. Perth's own Amberly Cull excels in the dual roles of Kate Monster and nemesis Lucy the Slut.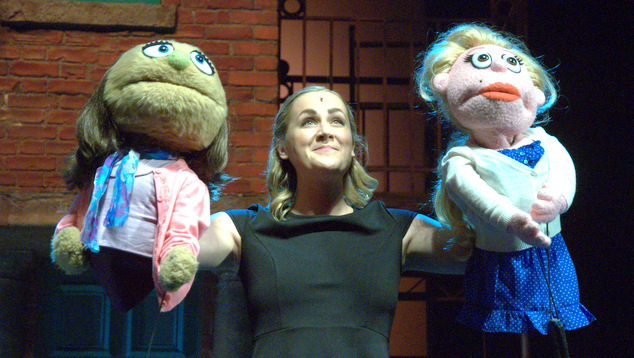 Former Hi-Five performer Sun Park plays the role of advice guru Christmas Eve, her featured song The More You Ruv Someone really allowed Park to show off her vocal abilities.
Lulu McClatchy plays the smaller parts of Mrs Thistletwat and one of the 'Bad Ideas' bears, but for the majority of the show she performs alongside Hooper as the right hand of Nicky. The performer's facial expressions added so much to the overall performance.
The show is hilarious, and it's a lot of fun. There are a few filler musical numbers scattered through out the show but the big numbers really nail it.
There is a huge queer streak to this musical. The story line about friends Nicky and Rod is delightful. Rod struggles to accept that he's gay even though his friends keep reassuring him they'd be accepting. His big musical number My Girlfriend, who lives in Canada is brilliant.
This show's got a really short run, so don't put off booking tickets.
Graeme Watson