'Be Your Self' is captivating and full of surprises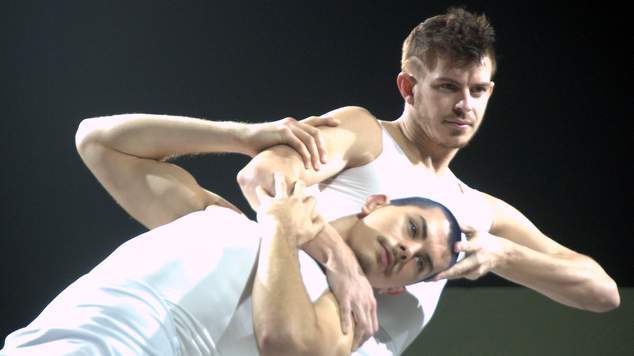 Australian Dance Theatre impressed last year with their energetic and mesmerising show 'G', now they return with 'Be Your Self' another show that is captivating and full of surprises.
Focussing on the notion of self and how the consciousness and body interact this 70 minutes show explores many different concepts and ideas. The performers take the audience on a journey that provokes questions, contemplation and at times made the audience constantly recoil and reconnect.
Dancers and choreographers use different concepts and ideas to facilitate the creation of movement, in some shows the source ideas are lost on the audience – and that's OK. Interesting and creative movement can be a joy to watch.
This show has the impressive achievement of taking on a broad range of themes and successfully communicating them to the audience through movement, sound and visual trickery.
Garry Stewart has created a work that is challenging for the dancers, it's sharp and intricate. There are moments where the combination of movement and lighting create a look that is surreal, as if the live performance before your eyes had been photoshopped.
The show opens with a performer delivering a detailed description of what it takes for a dancer to shift their weight from one foot to another. An excruciating list of minutia is recited describing the process down to the dendrites. An incredibly impressive memorisation of a script by the performer.
The droning music and stark lighting creates a trace-like presentation as the frenetic and repetitive movement takes you into a contemplative headspace, you can help to begin to think about the themes of the piece.
The final section of the show came as a surprise, through clever staging and projection the dancers bodies are sliced into different pieces. There are combinations of arms and legs and body parts, but which dancer they belong to is no longer ascertainable.
Like Apex Twin's infamous 'Window Licker' video it's something you feel slightly unconformable watching but can't take your eyes off. Unforgettable and slightly unsettling.
'Be Your Self' is at the State Theatre Centre until June 27th.
Read our interview with Artistic Director Garry Stewart.    
Graeme Watson, Image: Leigh Hill