Beginner's guide to Erasure
Erasure return this month with their killer new album Tomorrow's World. Erasure formed in 1986 when Vince Clarke who was previously half of the duo Yazoo with Alison Moyet and founding member of Depeche Mode teamed up with gay singer Andy Bell. Here's our take on their new album plus some of their past classics and one to maybe avoid.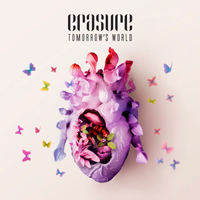 THE NEW ONE
Tomorrow's World
The band's fourteenth album is produced by German artist Frankmusic who has given a fresh twist on the classic Erasure sound. Lead single When I Start (to Break it All Down) is instantly catchy and just one of a host of great sounding tunes alongside Be With You, Fill Us With Fire and A Whole Lotta Love Run Riot. The CD version (as opposed to the download version) has a bonus track, a cover of '70s British TV show theme Tomorrow's World.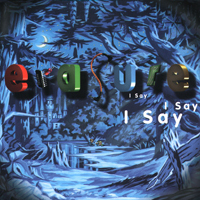 THE CLASSIC ONE
I Say I Say I Say
The duo was at their commercial peak when they released this album in 1994. Featuring the big hits Always, Run to the Sun and I Love Saturday the album has a perfect mix of euphoria, electronica and a touch of melancholy. The lead single Always has the sweetest lyrics 'Always I want to be with you and make believe with you and live in harmony', a simple love song. The album is produced by Martin Ware from Heaven 17 and The Human League.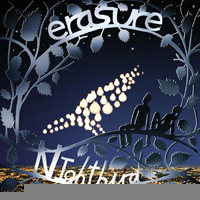 THE FORGOTTEN ONE
Nightbird
In 2005 many had written off Erasure after a series of unsuccessful albums. Just before this album came out lead singer Andy Bell announced that he was HIV+ which caused many to listen more carefully to his introspective lyrics. The album doesn't have the band's usual upbeat songs, it's peaceful and serene. The highlights are Don't Say You Love Me, Sweet Surrender and the charming Breathe. Critics called this one a mature masterpiece.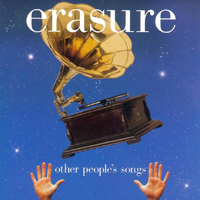 THE DUBIOUS ONE
Other People's Songs
In 2003 the band released the obligatory covers record. Tracks included The Korgis, Everybody's Got To Learn Sometime; The Buggles, Video Killed the Radio Star; Peter Gabriel's Solsbury Hill and The Righteous Brothers' You've Lost That Loving Feeling. It's all a little bit painful including takes on songs originally by Elvis Presley, Buddy Holly and The Three Degrees. Perfect for your Grandma if she's into electro, but probably best avoided.
What other albums should be on this list? Drop us a note at [email protected]
Graeme Watson
***