Berlin's monument to gay victims of the Holocaust vandalised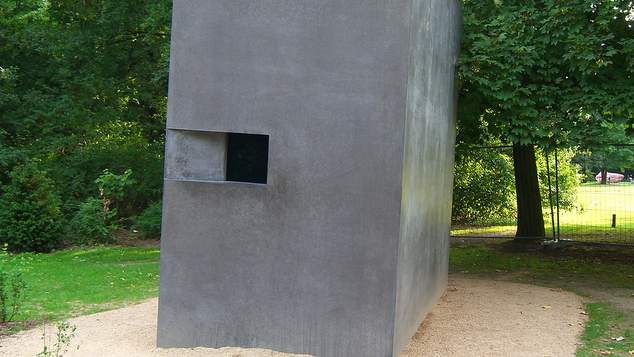 Berlin's memorial to homosexual people killed during the Holocaust has been vandalised.
Local magazine Monopol reported that the structure had been vandalised with black paint with a political message being painted on the structure. The monument has been repeatedly damaged in recent times. Police are investigating the incident.
The Memorial to Homosexuals persecuted under Nazism was designed by artists Michael Elmgreen and Ingar Dragset. The cubicle has a small window that views look through and a video plays inside the cuboid.
The memorial is located on the edge of the Tiergarten in central Berlin. The video that is playing inside is changed every few years, nearby a plaque explains in English and German the history of LGBT people being persecuted in Germany.
While many different groups of people who were killed by the Nazi regime were recognised in the immediate aftermath of World War II, homosexuality remained illegal in Germany and less attention was paid to LGBT victims of the Holocaust.
OIP Staff
---

Image: Wikipedia Creative Commons CC BY-SA 3.0 license