Lyle Shelton says Bernardi was disrespectful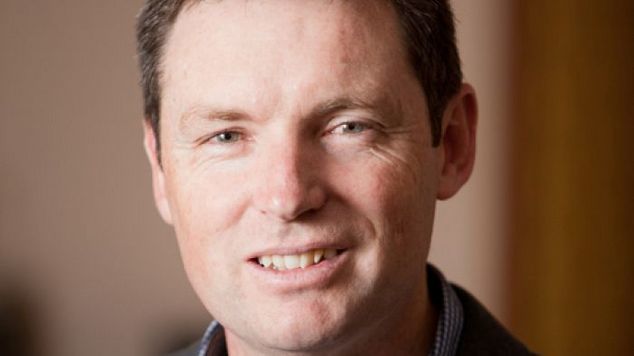 The leader of the Australian Christian Lobby has described Liberal Senator Cory Bernardi as "disrespectful" over his comments to Opposition Leader Bill Shorten yesterday morning.
"It was wrong of Cory, and disrespectful to call the Opposition leader a fraud and to gatecrash his press conference." said Australian Christian Lobby leader Lyle Shelton appearing on radio station 6PR this morning.   
Australian Christian Lobby leader Lyle Shelton appeared on Perth's talk-back radio this morning continuing the organisation's campaign against the Safe Schools Coalition.

Mr Shelton said he was equally disappointed with Mr Shorten over his response; "it's disappointing that Bill Shorten took the bait and called him a homophobe. You're not a homophobe if you want to push back on rainbow ideology."
The influential lobbyist has vowed to close down the program which was designed to reduce bullying of LGBTIQ school students. Mr Shelton said he was opposed to all forms of bullying but he believed the program was misguided.
Appearing on 6PR Mr Sheldon said school's should be focused on the main forms of bullying rather than than LGBTIQ students.
"The reality is the overwhelming bulling at schools is over body image issues, whether a kid might be overweight or something like that. That's where the real problems are, that's not to say some minority groups don't suffer from bullying as well." Mr Sheldon told host Gary Adshead.
Mr Shelton said the Safe Schools program was an ideological program that pushed a political agenda and contained inappropriate resources.
The Australian Christian Lobby has raised concern that students undertaking the program are referred to youth organisation Minus 18. Among the resources on the Minus 18 website is information for transgender teens that includes advice on chest binding and penis tucking.
Host Gary Adshead asked why it was such a problem if teenagers accessed the information they needed to cope better. Mr Sheldon said he didn't know if encouraging chest binding or penis tucking was the best thing for someone with gender dysphoria to be doing.
"That assumes that encouraging a child, that is suffering some gender dysphoria, that chest binding and penis tucking for a boy is the best thing to do. I don't know. I know experts like Germaine Greer certainly don't agree with trying to dismember your physical body to identify as another gender."
Local transgender rights advocate Jayne McFadyen has responded to Mr Shelton's comments, suggesting that Mr Shelton could find better experts than Germaine Greer.
"Germaine Greer has no experience in the medical needs of transgender people. The experts we should be talking to are medical doctors, psychiatrists and psychologists that have actually studied in this area." Ms McFadyen told OUTinPerth.
The Australian author has a PhD in English Literature is considered one of the major voices of the second wave feminist movement. Ms Greer has argued that transgender women should not be recognised as women.
OIP Staff