Review | Local artists strut their glorious stuff in 'Best of Fringe'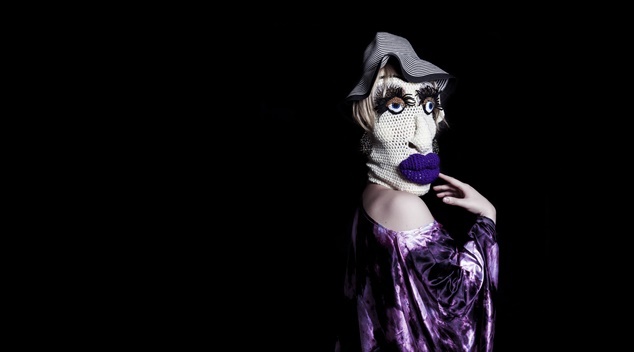 Best of Fringe | Big Top at The Pleasure Garden | ★ ★ ★ ★ 
Best of Fringe is the perfect taster to open Fringeworld 2023 and whet your appetite for the mixed bag of acts that make Fringe so exciting year-on-year. Essentially a tasting platter, this variety show was a smorgasbord of small excerpts of larger shows one can see during the month of the festival.
Drag queen co-hosts Dean Misdale and Ginava deliver complementary, but quite different performances that both touch on unique elements of what drag can offer.
Misdale, who currently holds the title for Best Cabaret Show at Perth Fringe, showcases her vocal talents with two numbers. Her singing ability is top-notch, filling the theatre and hitting every note. One wishes there had been something else to her performances, which were otherwise solid but standard fare, but the strength of her voice makes seeing her worthwhile, regardless.
Ginava, by contrast, delivered slightly more 'old school' drag, performing an incredible lip sync that had the audience in stitches. It was refreshing to see this comedic take, and the contrast to other performances worked well.
A self-proclaimed 'erotic clown', Lucy Lovegun was the first variety act after the hosts. Lovegun is – honestly – an absolute powerhouse on the stage as she saunters around confidently and announcing each move before she does it. Lovegun's humour is self-referential and incredibly refreshing as she balances her sultry performance with levity. Performing in multiple shows across Fringe, Lucy Lovegun is a must-see.
Singer Lucy Woodbrook followed, belting out incredible vocals. Woodbrook's act is centered on putting a Michael Buble spin on songs by other artists. Despite the simple theme, Woodbrook is a delight. I found myself grinning throughout, charmed just by her charisma alone. Woodbrook has an infectious positivity to her, which works well as she channels Buble's uplifting romantic optimism into her performance.
As a second burlesque artist following Lovegun, Martini Fox had a difficult task of distinguishing herself. Entering the stage in elfin ears, Fox performed a hilarious number to Bjork's Oh So Quiet with hula hoops, before transitioning into a far raunchier number that was hilarious from the contrast alone.
The final act was Cameron the Magician, a Perth-born and bred act. Cameron performed some standard magic tricks, but did a great job working the crowd. It would be nice to see more of what Cameron had to offer, as the variety show format likely didn't allow him to showcase his full talents.
In all, this Variety Extravaganza was the perfect taster for Fringe World 2023. I'm delighted to see what new acts pop up!
Find more dazzling acts at fringeworld.com.au
Mason Rothwell is a local advocate working with young people and the youth sector. He loves Australian Cattle Dogs.
Image: Ginava by Angelo Di Benedetto
---
Catch Dean Misdale in:
● Life's a Drag
Ginava in:
● Splitlip
● Ginava's Messy Friends
Lucy Lovegun in:
● Strip Rattle and Roll
● Big Time Burly Q2
● Kiara with a K
● Golden Hour
● Neurodiversity Unmasked
Lucy Woodbrook in:
● Feeling Way Too Good: Songs of Michael Bublé
Martini Fox in:
● Wildd with a Double D
Cameron the Magician:
● Burlesque vs Magic
---

You can support our work by subscribing to our Patreon
or contributing to our GoFundMe campaign.