Bette Midler heads back to Broadway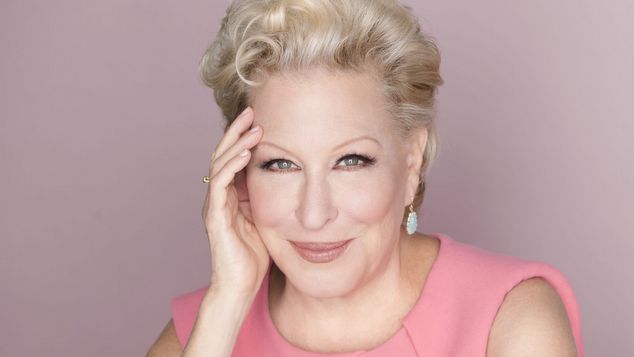 The Divine Ms M is returning to Broadway.
Bette Midler is set to star in a revival of the musical 'Hello Dolly!'.
The show will begin Broadway performances on March 13, 2017 and open on April 20, 2017. A theatre has yet to be announced.
Midler broke the good news to her fans on her Twitter account.
Midler was last on Broadway back in back in 2013 when she appeared in the hit one woman play 'I'll Eat You Last: A Chat With Sue Mengers'. Prior to that it was almost 40 years since Midler appeared in a Broadway production. She was part of the cast of 'Fiddler on the Roof' early in her career.
'Hello Dolly' tells the story of Dolly Gallagher Levi, a medling matchmaker who is visiting Yonkers, New York in an attempt to find a wife for half-millionaire Horace Vandergelder.
The lysics and score for the musical was written by Jerry Herman who also wrote the musicals 'Mame' and 'La Cage aux Folles'. Herman was diagnosed HIV positive in 1985, the composer, now in his 80's, lives in Florida.
'Hello Dolly!' first appeared on Broadway in 1964 and it ran through to 1970 clocking up 2,844 performances. The lead was played originally by the legendary Carol Channing.
Channing spoke exclusively to OUTinPerth back in 2011 when she discussed her experiences with ovarian cancer. Later this month the actress will celebrate her 94th birthday.
After Channing left the show, the part of Dolly was played by a string of famous actresses including Ginger Rodgers, Ethel Merman, Phyllis Diller, Mary Martin and Betty Grable.
When the show was revived in the 1970's Channing returned to the role, and when it rolled around again in the 1990's Channing returned for a third stint.
The show was turned into a film in 1969. It was directed by Gene Kelly and starred Barbra Streisand in the lead alongside Malter Matheau and a young Michael Crawford.  Jazz performer Louis Armstrong scored a number one hit with his recording of the title tune.
Bette Midler's most recent project was 'Here's the Girls' an album of songs made famous by girl groups.