Beyoncé and Lady Gaga dominate Super Bowl 50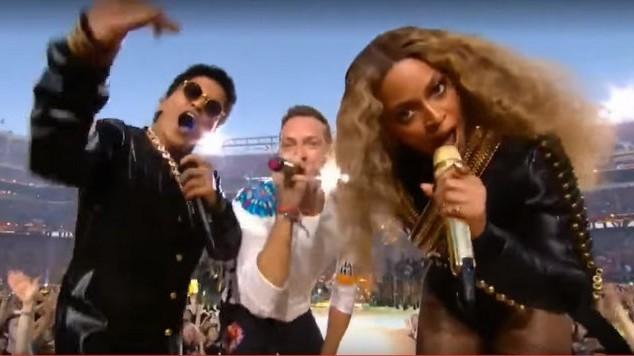 One of the biggest sporting and television events of the year took place in the USA this weekend, but it was Beyoncé and Lady Gaga who have dominated the headlines for their incredible performances.
Super Bowl 50 welcomed the Carolina Panthers and the Denver Broncos to the stadium with the customary performance of 'Star Spangled Banner', which this year was to be performed by Lady Gaga. The mother monster looked resplendent in red as she belted out the national anthem of the United States of America to thunderous applause. (See below)
The much anticipated half-time show was set to be performed by Coldplay this year, with assistance from Bruno Mars and Queen Bey herself. Beyoncé stole the show, dropping her new single 'Formation' for the first time in the middle of Levi's Stadium.
Beyoncé paid homage to her culture, appearing in an outfit based on a look from the late Michael Jackson. 'Formation' is loaded with pride, making numerous references to her roots in Texas, Louisiana and her African heritage – performing as always with her all-female band. Her dancers donned black berets and afros, reminiscent of the Black Panther movement of the 1960's – attracting criticism from far-right conservative pundits.
Also sparking an online outcry was the display of rainbow colours around the stadium seating as Coldplay finished their performance. Many Twitter users tweeted their concern that the rainbow display that read "Believe In Love" was "promoting homosexuality". No explicit mention of the LGBTIQ community was made, and the colours coincide with the colour scheme of Coldplay's latest album, 'A Head Full of Dreams".
Moments after the game's completion, Beyoncé announced that she would be launching another world tour, announcing her North American dates. Hopefully we can expect to see Queen Bey down under later this year.
OIP Staff
---
Sources