Bibliophile | A mosaic of characters in Anne Holt's 'A Grave for Two'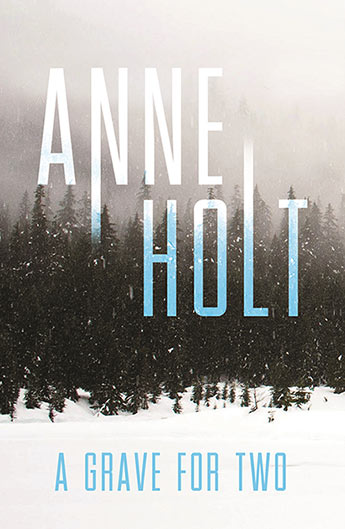 A Grave For Two
by Anne Holt
Atlantic
Selma Falak was an elite cross-country skier, a top lawyer and the mother of two children. We meet her at the age of 50, having lost everything, she has just move into a dingy apartment where trams and heavy trucks rattle past and there was an increasingly irritating miasma of exhaust fumes.
Hege Chin Morell is 24 years old and guaranteed to represent Norway in the PyeongChang Olympic Games. Adopted as a baby from China, she has been brought up not to trust anyone except her now deceased mother and her lawyer father. The positive drugs test is certainly a mistake and her father Jan Morrell has promised to put everything right.
Then there is Einar Falsen who has lived in various IKEA boxes around Oslo for the last 11 years. Selma has made it her mission to make sure he is fed and looked after, and he in turn ends up being her only support as she struggles to find redemption by getting to the bottom of Hege's drugs scandal.
At the same time there is an unknown person lying naked in a small room known as 'The Cell'. He doesn't know why he has been kidnapped and locked in the windowless room for an endless amount of days, and neither does the reader who has to suffer along with him until all is eventually revealed.
Just when you think you've sorted out the mosaic of characters, the queen of Nordic Noir throws in the death of an elite male skier, an obviously pivotal conversation between a nameless man and woman, and secrets and scandals in the Cross Country Skiing Federation boys' club.
With just weeks until the Olympic qualifying rounds, Selma is fed drip-feeds of incriminating information from the multitude of characters. Personal revelations are also made that seem even more important than putting the clues together to solve the convoluted crimes.
Lezly Herbert
---