Bibliophile | Hera puts life on hold waiting for the 'Green Dot'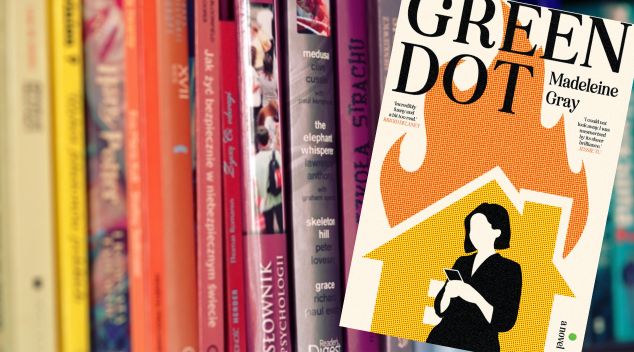 Green Dot
by Madeleine Gray
Allen & Unwin
Hera Stephen was one of the highest achieving students at her high school, but the need to prove she could achieve high marks was not connected to any career ambitions. In fact, she didn't particularly want a job and the university studies that followed were just a way of avoiding having to get employment.
Now, still aimless at the age of 24, she had accumulated a sizable student debt and was still living with her father. It turned out that having three Arts degrees didn't qualify you for many jobs.
Bisexual Hera had broken up with her girlfriend and was sick of being excluded from conversations with her friends because she couldn't complain about her relationship or her workplace.
Eventually settling for an overly air-conditioned, windowless office in Sydney as a comment moderator on a news website, her boredom leads her to begin an affair with an older, married guy in her workplace.
That certainly spiced things up, but her friends are horrified about her dubious decision to remain the 'other woman' and continue to be strung along by empty promises. They wanted to know what the attraction was of a two-timing cheater who could only be available for a few hours a few times a week.
The green dot in the title refers to the online symbol on social media, when you can see someone is typing even when they are unable to talk to you. Sometimes you are rewarded with a message, and sometimes the sender has second thoughts and the green dot disappears without explanation.
As time goes on, Hera realises that she is spending a lot of her time waiting for the green dot and it was becoming more difficult to ignore the bad that comes with the good in the relationship while she is putting her life on hold.
Author Madeleine Gray should know. At the beginning of the novel, she confesses that she was once in love with a man who wouldn't leave his wife. She says she was attracted to his apparent stability and place in life and she just wanted "to snuggle in with him, into his life couch".
She goes on to say that it was a personal challenge to make the man love her so much that he would leave what he had always known "purely to attain my company forever". As the COVID lockdowns rage, Hera has to work out why she continues to do things that she knows are a bad idea.
It's an interesting journey, and one that far too many people have been on. There are some very funny moments before Hera finally realises that there are some things you can count on in life: "death, taxes and being a fucking idiot".
Lezly Herbert
---

You can support our work by subscribing to our Patreon
or contributing to our GoFundMe campaign.