Bibliophile | 'Night Boat to Tangier' is a mesmerising moment in time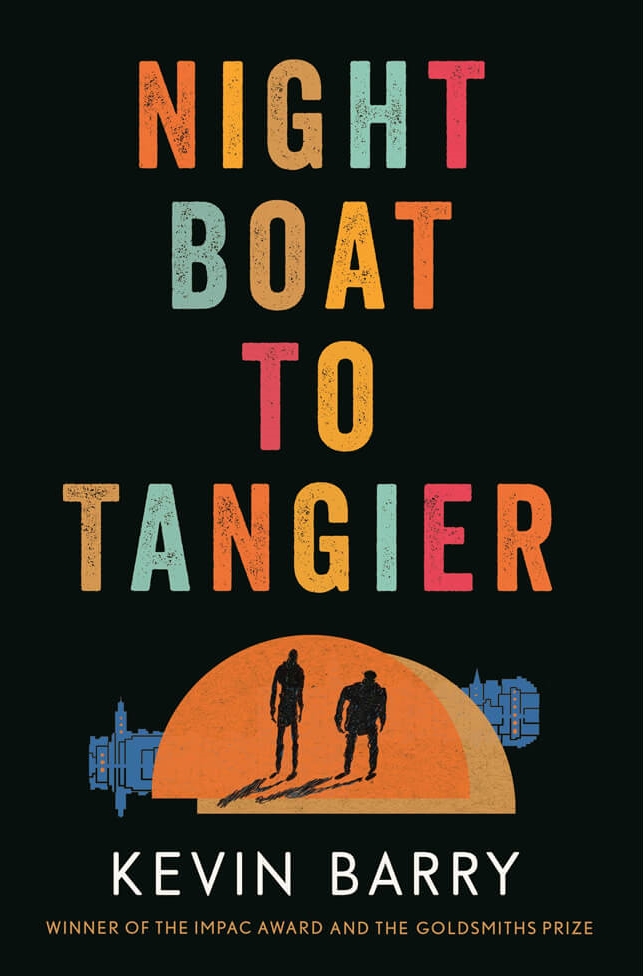 Night Boat to Tangier
by Kevin Barry
Canongate
It is 2018 and Charlie Redmond and Maurice Hearne are waiting for the boats from Tangier to dock at the Algeciras Ferry Terminal in southern Spain. By their own confession, they are truly dreadful men whose gangster lives have seen them make and lose money in the drug trade. Sometimes friends and sometimes enemies, they are now united by one cause.
Originally from Ireland and now in their fifties, one has a limp and the other is missing an eye. They are waiting to see if they can find Maurice's 23 year old daughter Dilly who fled Ireland after the death of her mother. The two men have not seen Dilly for three years but have managed to intimidate various people into revealing that she might be taking a ferry from the Spanish port to Morocco.
So these past partners in crime wait in "a place where time passes almost audibly" and reminisce in one-line banter about the adventures they had and risks they took, and the violence that was an essential part of their lifestyles. Drink, drugs and misfortune have taken care of most of their ill-gotten gains and the shining light in both of their lives seems to have been Maurice's wife Cynthia.

Time has taken its toll and as "the lights move back and forth in a slow, narcotic swaying on the black skin of the river" it seems as if a spell has been cast over the pair who remind us of Beckett's Waiting for Godot characters Didi and Gogo. Full of paranoia and out of touch with today's world, the two feel that it is unlikely that they will find Cynthia's daughter.
Barry gives the reader a moment in time where two men "sit together alone but for their remorse". What they had is now lost and the murmur of night traffic is like "the drone of a hopeless prayer at the far edges of a life". He provides a mesmerising moment that is tinged with dark comedy as well as uncertainty and possible danger.
Lezly Herbert
---