Bibliophile | 'The King' tells the story of Charles' rise to the throne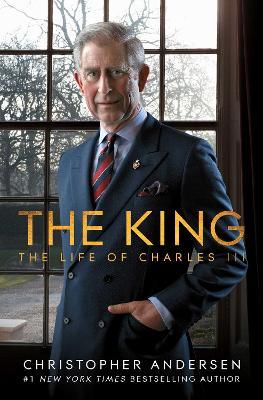 The King
by Christopher Andersen
Gallery Books
From the moment he first drew breath his fate had been pre-ordained, but it would be another 74 years before he would become King Charles III. For 42 years Christopher Andersen has written about the scandal-plagued royal family and now he writes about the life of the longest serving heir in British history.
Before beginning the story of the little prince whose first memories are of his mother's coronation in 1953, Andersen recalls the pivotal day in 1997 when Charles followed Diana's coffin alongside his two sons and Diana's brother.
Diana's shadow is cast over this thoroughly researched biography of the Commonwealth's new king. There are 25 pages of chapter notes that include people who were interviewed (with some people wanting to remain anonymous) and books and articles referenced.
It gives an insight into his parents' absence and remoteness and the dedication of his "most magical grandmother". Draconian boarding schools that were meant to toughen him up and "make a man out of him" gave the sensitive prince years of pure torture all because his pragmatic and callous father didn't want him to be a "Nancy boy".
Things improved at Cambridge University, although he was almost killed after a bus collided with his bicycle, which would have left Andrew next in line for the throne. He was able to sow his "wild oats" with the support of his mentor Lord Mountbatten and met Camilla Shard who would change his life forever.
The book recounts the machinations that kept Charles and Camilla apart and the tarnished the "fairytale wedding"; the intrigue and backstabbing of the turbulent times when the media relished in the war between Charles and Diana and the rebranding of Camilla and Charles by spin doctors after her demise.
Dirty linen gets aired, with scandals and crises popping up "like a carnival game of whack-a-mole" while marriages, births and all the pomp and ceremony the royals can muster is put into buoying up public opinion.
The book shows how Charles was far from just treading water as the king-in-waiting and, as he took over more responsibilities from his ailing mother, he was able to negotiate to get everything he wanted to be King Charles III.
Lezly Herbert
---

You can support our work by subscribing to our Patreon
or contributing to our GoFundMe campaign.