Bibliophile | The Mysterious Case of the Alperton Angels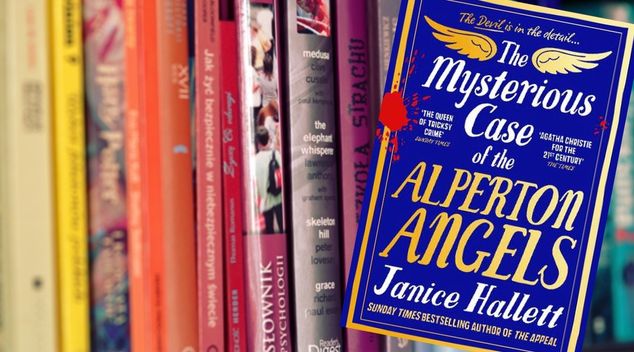 The Mysterious Case of the Alperton Angels
by Janice Hallett
Viper
Following the WhatsApp messages and emails, true crime writer Amanda Bailey breaks off the relationship with her latest boyfriend and agrees to write a book about an 18-year-old cold case.
In December 2003, three men and two teenagers (a male and a female) attended St Barnabas Church in Sudbury and it turns out that they believed they were angels in human form. Dubbed the Alperton Angels, the cult-like group were convinced that the female's baby was the anti-Christ and they had a divine mission to kill it.
That was before the baby's mother Holly, who had her own secrets, came to her senses and called the police before disappearing with the baby, leaving some of the Angels dead in an abandoned warehouse.
Amanda makes an action list of people to interview, notes the main points from online news sites and newspaper articles and reaches out to her contacts that might have the ability to source more information. She also asked her friend Ellie Cooper to transcribe everything for her.
With no budget and faced with defensive or dead people who mattered in this cold case, Amanda also realised that there were conflicting recollections about what happened in the past. One of the biggest confusions seems to be the final body count, which is quite troubling.
Nearly two decades later, one of the Angels (Gabriel Angelis) is in prison. Holly and her boyfriend Jonah are now in their thirties and the baby is about to turn 18, that is if they are still alive.
There had been a couple of books written about the Alperton Angels and Amanda quotes pages from them as she can see that the authors might have clues in their prose. The most clues are from an unproduced television script and parts of that manuscript are included.
Unfortunately, there is another writer, who Amanda knows and doesn't have any regard for, who is also following the trails left by this cold case. Transcriber Ellie seems to be becoming a co-sleuth and Amanda knows she is also going to have to work with Oliver Menzies even though she despises him.
This book is a real page-turner. Its format is unconventional with transcribed texts and conversations, emails, WhatsApp exchanges and post-it notes on pages ripped out of the stories and script. It leads to a far more complicated and possibly darker story than the one that was determined 18 years previously.
Lezly Herbert
---

You can support our work by subscribing to our Patreon
or contributing to our GoFundMe campaign.