Bibliophile | 'The Prize' delves into The Archibald's greatest controversy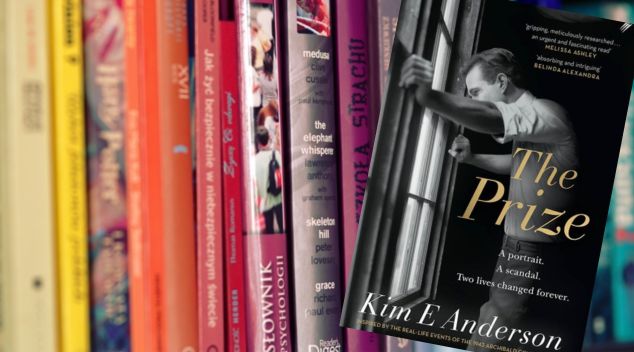 The Prize
by Kim E Anderson
Pantera Press
For her debut novel author Kim E Anderson turns to the most controversial moment in the history of the Archibald Prize, and images the interactions between the key players in the arts saga that gripped the nation and filled the front pages of the newspapers.
In 1943 the judges awarded Australia's most lucrative and prestigious portraiture prize to William Dobell's painting of fellow artist Joshua Smith. While one of Smith's works was named the runner up. Other artists were outraged by the judges of decision and took the Art Gallery of New South Wales to court with experts arguing that Dobell's work was more a caricature than a portrait.
The controversy filled the front pages of newspapers, gallery hours had to be extended as thousands flocked to see the painting, and war-time Australia became consumed by an arts controversy. Making the case for the miffed artists was ambitious young lawyer Garfield Barwick, who would go on to be a Minister in the Menzies government and then the longest serving Chief Justice of Australia. While the defendant's lawyer Frank Kitto would also go on to serve on the High Court.
In this fictional work Anderson imagines the toll the controversy and court case took on the close friendship of the two artists. Was there a love story between these two men that was also struggling through this turbulent time. Was there an additional threat that the court case may have revealed the true nature of these two 'really good' friends?
This engrossing book brilliantly brings to life war-time Australia and a world where attitudes and values are just beginning to change. It's a time when signs of the nation that would emerge in decades to come were mere sparks of ideas. Anderson recalls a time when people called round for cups of tea, wrote letters of introduction, and scoffed at men in the street who were not wearing a hat.
The journey of a budding friendship between Bill and Joshua, their interactions with close friends and confidants, their tolerance of overbearing and judgmental figures in the art world, and the twists and turns of the court case make for a captivating story.
Much of the book is based on verifiable facts, the transcripts of the court cases, newspaper stories of the times, and recollections of key players that were recorded in the following decades. This is filled in by a creative exercise which conjures a narrative of what moments may have been going on in the lives and interactions of the key players.
Captivating, heartbreaking and thought provoking.
Graeme Watson
Find out more about this novel.
---

You can support our work by subscribing to our Patreon
or contributing to our GoFundMe campaign.