Bibliophile | 'Time After Time' takes romance to rural Australia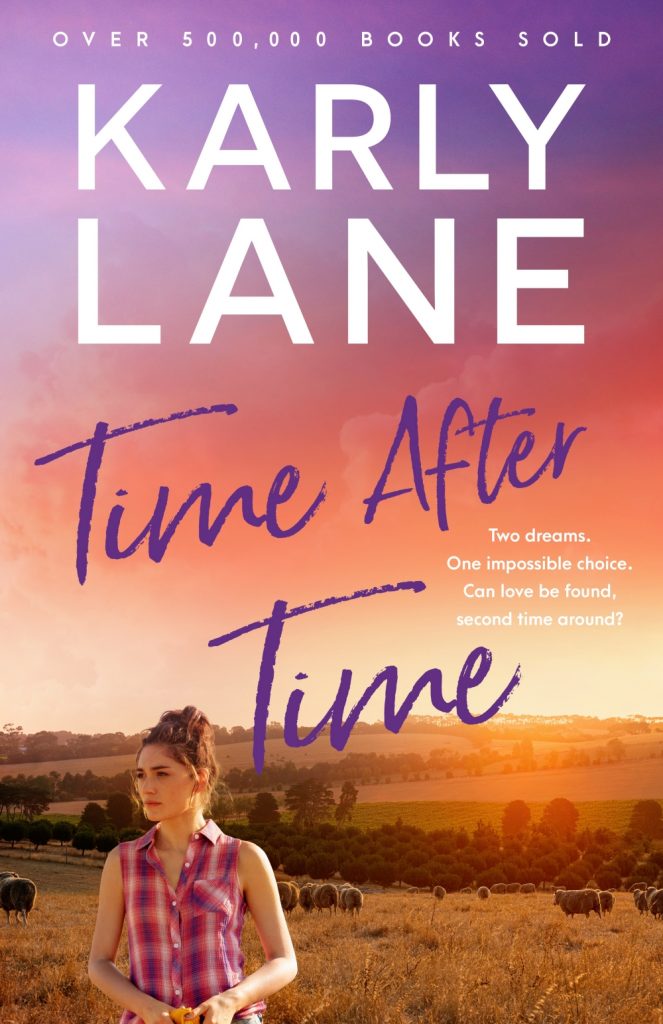 Time After Time
by Karly Lane
Allen & Unwin
Australian author Karly Lane has written over twenty fiction books, all set in small rural towns and blending contemporary stories with historical heritage. While I thought her latest book was going to be a 'sliding doors' tale, it ended up being a comparison between two generations of rural women.
The Croydon family was the largest family in Gunnindi and Alice was one of five children, with her siblings supplying her with twelve nieces and nephews. Alice Croydon's life was perfect, with a loving family, a job at the most fashionable dress shop in the town and looking forward to marrying her high school sweetheart Finn.
The earth shook when Alice's grandmother Meryl announced at a family gathering that she was leaving her husband of sixty years. At the age of eighty, she declared that if she didn't go and chase her dreams now – she never would.
Alice reflected that she had been given the chance to work for a big-name fashion designer, but her boyfriend Finn had proposed on the same night and she had to make a choice. She'd chosen Finn, wedding preparations were under way, and she'd just finished making her dream wedding dress.
Finn was a third generation farmer and Alice's family had lived in the area for generations. Even though Alice knew that an international fashion career wasn't be to her future, Meryl's decision made Alice reflect on her decision not to go after her dreams.
There would be no sliding doors moment and Alice was faced with giving up one dream for another. She knew that the unfulfilled void inside her was not going to go away, but there would be heartache if she took the leap of faith being offered to her. And if she did decide to go to the other side of the world to chase dreams that might be elusive, what would life be like if she returned?
This proper winter romance allows readers to share Alice's dilemma as well as gain insights into the uncertainties facing farming communities today.
Lezly Herbert
---

You can support our work by subscribing to our Patreon
or contributing to our GoFundMe campaign.