Bill Cunningham New York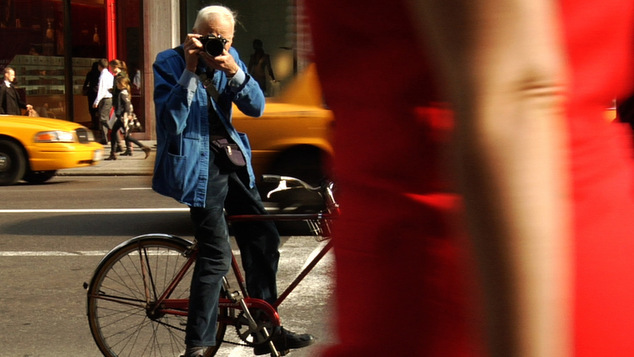 Walking out of the cinema a few years ago, after watching the documentary 'Bill Cunningham, New York', I was filled with two huge desires.
The captivating film follows a New York Times photographer as he captures street fashion and society parties. Cunningham is a master at spotting the most interesting looking people whether they be walking down the street or attending a gala opening night.
As I left the cinema, I turned to my colleague Ben and we agreed that we were both feeling the same overwhelming impulses. The first was a huge desire to wear something outlandish. The most interesting people in the film were wearing capes, cravats, hats and clothes designed in clashing prints and bright colours. Suddenly OUTinPerth's fashion writer's ridiculously expensive shoe purchases didn't seem so ridiculous after all. We agreed that no more would we wear jeans and regular shirts to the office, instead we would be wild, crazy and fashion forward.
The second overwhelming desire was to stop taking photos of just anybody when we headed out to parties and nightclubs, if you weren't fabulous and amazing, we would no longer publish your pictures in our social photos in OUTinPerth.  Like Cunningham does in the film, we would seek out the most amazing people instead.
This dream was quite short lived though, as we arrived in the office the next morning we were both still dressed in our regular jeans and shirts. Waking the next morning we had both faced the same challenge. It turns out to wear a cape, a cravat or a fantastic hat or an elaborate piece of jewellery, you would actually need to own such items and have them in your wardrobe. My wardrobe just has jeans and shirts.
Achieving the second desire it turned out was also quite a challenge. Faced with the decision of standing in a club waiting for twenty fabulous looking people over just taking photos of the next twenty people, takes some resolve. Usually the desire to go home, get a drink, hit the dance floor will win out and and any twenty people will do to fill that photography quota.
The documentary though is one I keep returning to, having bought a copy on DVD. There is some great storytelling within as Cunningham at 80+ years of ages chases the fashion loving people of New York and Paris down the street. The energetic octogenarian rides the streets of Manhattan on his bicycle covering everything from parties of the Lower East Side to the galas occurring up-town.
In contrast Cunningham's own life is the complete opposite of those he seeks to photograph, he eats simple food, lives in a tiny apartment in Carnegie Hall and wears identical clothes each day. As one of the last remaining artistic residents of Carnegie Hall Cunningham gives us an insight into the forgotten show-biz world of years gone by.
If you've never seen this documentary, catch it on TV tonight – it's one of the best.
Check out Lezly Herbet's review of the film. 'Bill Cunningham New York' is screening on at 8:30pm on ABC2 on Sunday 11 August.