Blondie recruit Sia, Dev Hynes and Joan Jett for new album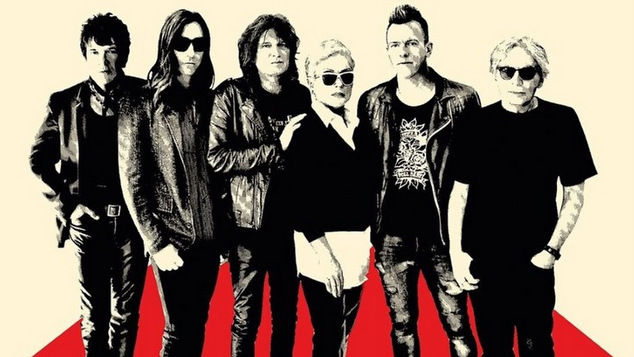 Iconic band Blondie will release a new album in 2017 and they've tapped some serious guest talent to make new music with.
The new album Pollinator will be out on 5th May 2017 and features collaborations with Sia, Charlie XCX, Dave Sitek from TV on the Radio, Laurie Anderson, Dev Hynes, Joan Jett, former The Smith's member and legendary guitarist Johnny Marr, and Nick Valensi from The Strokes.
Here's the track listing for the album : 1. "Doom or Destiny" 2. "Long Time" 3. "Already Naked" 4. "Fun" 5. "My Monster" 6. "Best Day Ever" 7. "Gravity" 8. "When I Gave Up On You" 9. "Love Level" 10. "Too Much" 11. "Fragments"
The first single 'Fun' has been released and it's a glistening four-to-the-floor disco-stomper.
The band will be in Perth soon playing a co-headlining show with Cyndi Lauper at Kings Park on April 12.
Pollinator will be the band's eleventh studio album and follows 2014's Ghosts of the Machine. Only two tracks on the new album are written by Debbie Harry and longtime collaborator Chris Stein.
The band released six albums before splitting up in the early 1980s. After they reformed in and put out No Exit in 1999 the band have steadily put out a new album every couple of years. Lead singer Debbie Harry has also released five solo albums.
OIP Staff