Bob Dylan announces Australian tour for August, starting in Perth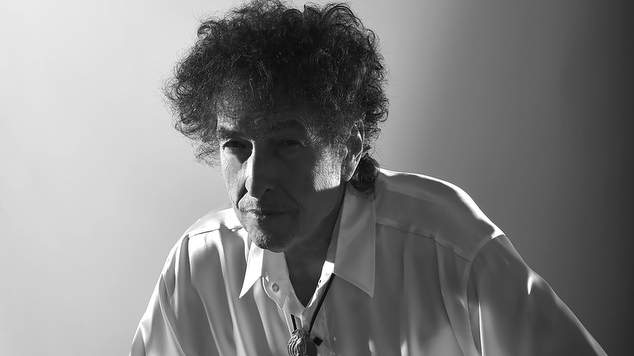 Bob Dylan has announced an Australian tour which will begin in Perth with a show at the Perth Arena on 8th August.
The legendary musician recently released a tune as part of a compilation celebrating marriage equality.
Dylan has laid down a version an old standard from the 1920's, but switched the gender pronouns, turning She's Funny That Way into He's Funny That Way. 
The songs been recorded by many singers including Frank Sinatra, Bing Crosby, Tony Bennett and more recently Rod Stewart. The song's previously been recorded as He's Funny That Way, by some of the greatest female singers including Liza Minnelli, Billie Holiday, Diana Ross and Ella Fitzgerald, but Dylan is the first male singer to sing the song while directing it at another man.
Dylan's Australian tour will see him play a string of arena shows, plus special one-off shows in Newcastle and Wollongong.
In a career spanning six decades, Bob Dylan's impact on popular music and culture is immeasurable. He is responsible for some of the most influential albums of all time, including The Freewheelin' Bob Dylan, Highway 61 Revisited and Blonde on Blonde, and his socially and politically charged singles, Blowin' In The Wind and The Times They Are A-Changin', are widely considered among the most important songs in modern music.
Described as the 'voice of a generation' he boasts an unparalleled repertoire, including timeless classics, Like A Rolling Stone, Tangled Up In Blue, Knockin' On Heaven's Door and Girl From The North Country.
The singer has continually recorded throughout his long career and found a new legion of fans with albums he released later in his career including Time Out of Mind (1997), Love and Theft (2001) and Modern Times (2006). One of the tracks from Time Out of Mind found a big audience when it was covered by many artists including Adele, Trisha Yearwood, Garth Brooks, Kelly Clarkson and Ane Brun.   
With a catalogue of more than 50 albums, Dylan has sold more than 100 million records globally, received 11 Grammy Awards, an Academy Award, and has been inducted into both the Rock and Roll Hall of Fame and the Songwriters Hall of Fame. In 2012, he received the Presidential Medal of Freedom from President Barack Obama, and in 2016, was awarded the Nobel Prize in Literature.
Bob Dylan was last in Australia for a month-long run of sold-out theatre shows in 2014.
Tour Dates
PERTH
Wednesday 8th August – Perth Arena
ticketek.com.au
ADELAIDE
Saturday 11th August – Botanic Park, Under The Grand Marquee
ticketmaster.com.au
MELBOURNE
Monday 13th August – Margaret Court Arena
ticketek.com.au
SYDNEY
Saturday 18th August – ICC Sydney Theatre
ticketek.com.au
WOLLONGONG
Monday 20th August – WIN Entertainment Centre
ticketmaster.com.au
NEWCASTLE
Wednesday 22nd August – Entertainment Centre
ticketek.com.au
BRISBANE
Friday 24th August – Entertainment Centre
ticketek.com.au
AUCKLAND, NZ
Sunday 26th August – Spark Arena
ticketmaster.co.nz
CHRISTCHURCH, NZ
Tuesday 28th August – Horncastle Arena
ticketek.co.nz
All shows are 'All Ages' and tickets go on sale Wednesday 23rd May, 9am local time.
OIP Staff
---