Bibliophile Book Review: Take Me To Paris, Johnny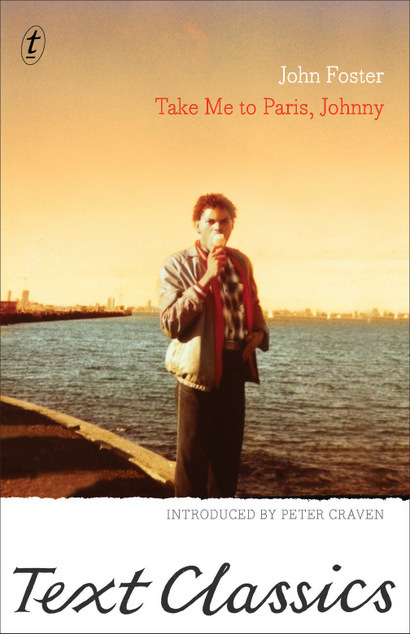 Take Me to Paris, Johnny
by John Foster
Text Classics
Take Me to Paris, Johnny is John Foster's moving yet unsentimental tribute to his lover Juan Cespedes. It traces his childhood in Cuba, his move to New York as a dancer and the struggle to gain residency in Australia with partner, Melbourne-born Foster. The memoir was first published in 1993 and shortlisted for the Age Book of the Year.
In 2007, I reached the final of a monologue competition for a semi-fictional story about a perpetually single gay Australian in his thirties who falls in love overseas with an Argentinean. So I was naturally interested in Take Me to Paris, Johnny – the reissue of a real life story about a perpetually single gay Australian in his thirties who falls in love with an exiled Cuban.
But my thoughts were mixed. By 2007, Holding the Man and Brokeback Mountain showed it was OK for two guys to love each other, so long as at least one of them dies. My monologue was flawed because both parties to the romance had the bad grace still to be alive at the end. The couple in Take Me to Paris, Johnny both die of AIDS-related illness. (No spoiler there, as it's mentioned in the first page.)
It's a dilemma. How do we write about bad things that have happened to gay men, such as discrimination and AIDS, without coming across as victims? One way is not to portray us as noble souls, stoically suffering (as per the film version of Holding the Man), but as real, flawed people. Juan, the exiled Cuban, is selfish, painful, melodramatic and secretive, but also gutsy, talented, determined and sexy.
For some Westerners, Cuba holds a semi-mystical place as a visionary utopia. This book demonstrates what bollocks that is. The author writes how Juan "murmured … against the monotonous ration of rice soup and the nauseous macaroni. He hated his one pair of white cotton trousers which, at the end of a day in the harvest, were stiff as a board from the dried juice of the sugar cane.'" It was enough to risk his life escaping even though, at the age of 15, he never saw his family again.
For a better understanding of AIDS, gay life, the Cold War and how they affected ordinary (and not so ordinary) people in the eighties, please read this intelligent and engaging book. But balance it with something where the gay men live happily ever after, or live at any rate.
Michael from Perth