Book Reviews – January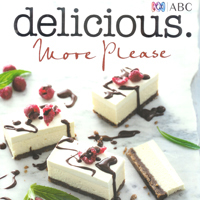 Delicious – More Please
by Valli Little
ABC Books
Delicious Magazine's food editor has noticed more people are sourcing their food at farmers' markets and paying more attention to fresh seasonal produce. In response, she has assembled a recipe book capturing the flavours of the four seasons.
Now, some of my friends attend master classes in order to learn how to pepper more exotic ingredients into their cooking repertoire, but this follow-up to last year's Delicious cookbook saves me time… and the expense. Each of the 120 dishes is beautifully photographed, the instructions are straightforward, plus every season has a menu planner for three course meals: sure to impress friends and relatives alike.
Summer delights include a melon and blue cheese salad with citrus dressing, Greek lamb meatball salad, mango and coconut trifle and a mouth-watering raspberry and white chocolate mouse. The dishes heat up in autumn with a fiery hummus, spicy bean soup, spicy chicken salad in wonton cups, Moroccan pasta and lamb and apricot tagine, all washed down with a mulled cider.
Winter features Spanish roast chicken with quince sauce, duck and pineapple red curry, and some lethal desserts such as lemon curd profiteroles, Moroccan apple pies with rose custard and rhubarb and strawberry crumble with custard. Basil lemonade introduces spring and all the picnic foods such as pea felafel, salmon croquettes, basil, tomato and goat's cheese roulade, chicken pesto pies and lavender friands.
Simply de-lic-ious.
Lezly Herbert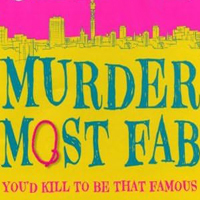 Murder Most Fab
by Julian Clary
Ebury Press
I've always loved Julian Clary's dry, bitchy style of comedy. His biography, A Young Man's Passage, was outstanding, yet his move to fiction writing proves him to be a true all-rounder (or should that be 'versatile'?).
Only someone such as Clary could take two incredibly unlikable characters and make the reader sympathise with and love them. The plot follows gay boy Johnny Debonair through his strange childhood, first love and coming out, then in to his career as a rent boy and rise to stardom as a TV presenter, all with the obligatory fag-hag, Catherine, by his side.
While this is essentially a murder story, the actual murders seem to take an incredibly long time to happen. The storyline is certainly interesting enough to keep the reader's attention… I guess I just thought that there would be more, well, murder.
That aside, the book is well paced and laugh-out-loud funny. A must read.
Amy Henderson
The Happiness Project
by Gretchen Rubin
Harper Collins (RRP: $35.00)
New Year's Eve provides an ideal time to reflect on the slippage of time and some of us even spend a moment considering that we might be wasting our life. Most of us make short-lived resolutions but mother of two young children, Gretchen Rubin, decided that her life wasn't going to change unless she made it change.
While Elizabeth Gilbert went in search of happiness in far away places, Rubin wanted to stay put so she decided to test-drive theories from Aristotle to Oprah and tackle a different area of her life every month.
January sees her looking at the basics of sleep and exercise and de-cluttering her environment. She formulates a resolutions chart to make herself accountable and in February, she works on her relationships. In March she concentrates on work and creates a blog, sharing her secrets with strangers, such as 'it's ok to ask for help' and yes, you can enjoy the fun of failure. She starts to add experiences from fellow bloggers, exploring parenting, leisure, money, friends and spiritual endeavours in the following months.
It is inspirational to read about Rubin's twelve life-changing months where she actually changes her self-definition and develops strategies for a more fulfilling life that keeps a contented heart. She reminds us that 'days are long but years are short' and we need to make the most of the now.
This book, along with an online support component, could vert well be a year-long companion on your upcoming journey.
Lezly Herbert
Click on the image below to visit more stories from our BIBLIOPHILE collection.