Books: Loves, Kerbsides and Goodbyes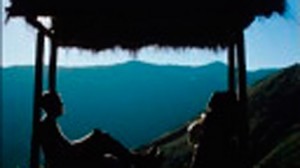 by David McNamara (Thomas Clarke Publishing)
After graduating with a Bachelor of Arts from UWA, David McNamara needed to 'flee from twenty years sequestration in one place' so, for nearly 15 years he backpacked around the world. Removing himself from the tourist trails and comforts, he writes about the positives of escaping to 'mountains and valleys, plains and rivers – to be alone'.
Although backpacking is a solitary pursuit, transitory convergences with like-minded travellers are essential. Travelling through Eastern Europe, the Middle East, Russia, Asia, India and South America, he meets up with the same people repeatedly and forms strong bonds for short periods of time. They often party hard, consuming copious amounts of drugs and alcohol, and brief intimacies always end with hurried goodbyes.
This is not a guide of where to go, but an accumulation of rich experiences. With destinations often being decided by the flip of a coin, McNamara also recounts the pitfalls of budget backpacking and what happens when the need for adventure 'speaks over the top of confidence and stupidity speaks for experience'.
He has been drugged, mugged, held up at knifepoint and almost frozen to death on a Mongolian roadside. I'm glad to have gone on such an adventure without leaving my house.
Lezly Herbert
Click on the image below to visit more stories from our BIBLIOPHILE collection.