Boyzone will bring their 'Thank you and Goodnight' tour down-under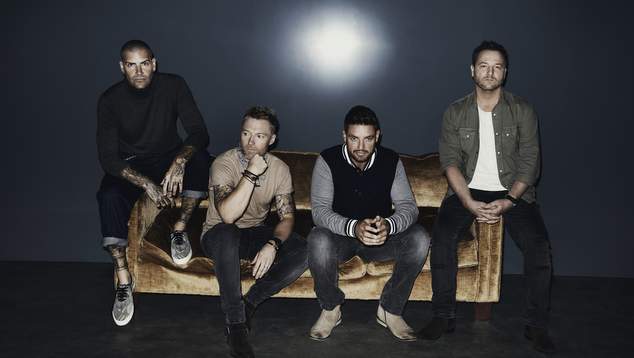 After a quarter of a century together, Boyzone recently announced it's time to say goodnight as they prepare for their farewell tour of the UK. Australian fans will also get a chance to say goodbye to them in April next year when the Irish superstars hit our shores.
Boyzone were one of the most endearing groups to emerge from the "boy band" music sphere and 90's commercial pop. They also happen to be one of the most successful bands in Ireland and the UK. The group have sold 25 million albums worldwide, played stadiums and arenas all over the world.
Boyzone have seen great success in Australia over the years as well where their hit singles became staples at pop radio in the 90's – songs such as Picture Of You, No Matter What, Love Me For A Reason and Father & Son.
In conjunction with the tour, Boyzone have just released their final album Thank you & Goodnight. The album finds them collaborating with some very special guest songwriters including Ed Sheeran and Gary Barlow.
The album features 12 brand new tracks and the band are excited to share a very special tribute to Stephen Gately in the shape of a new song I Can Dream.
Boyzone came across a demo that Stephen originally recorded for his solo album in 2002 and they've had the opportunity to re-work the song and add their harmonies alongside his lead vocal.
The group said "It was a bittersweet experience to hear all our voices together again. It's the closest the five of us will ever get to being in a room together again making music."
Supporting Boyzone will be Brian McFadden, who began his singing career as a member of Westlife in 1998. He left the group in 2004 to pursue his solo career which saw him release his debut album Irish Son with the first single reaching No.1 in the UK.
The tour will start in Perth before heading around the country. Tickets go on sale 9am on 29th November. 
BOYZONE
2019 AUSTRALIAN TOUR DATES
Saturday 30th March
HBF Stadium, Perth
Tickets available from:
www.ticketmaster.com.au
Tuesday 2nd April
Adelaide Entertainment Centre Theatre, Adelaide
Tickets available from:
www.ticketek.com.au
Wednesday 3rd April
Margaret Court Arena, Melbourne
Tickets available from:
www.ticketek.com.au
Friday 5th April
ICC Sydney Theatre
Tickets available from:
www.ticketek.com.au
Saturday 6th April
The Star, Gold Coast
Tickets available from:here
www.ticketek.com.au
Sunday 7th April
The Star, Gold Coast
Tickets available from:
www.ticketek.com.au
OIP Staff
---