Brandis accuses Wong of attacking Wilson because he's gay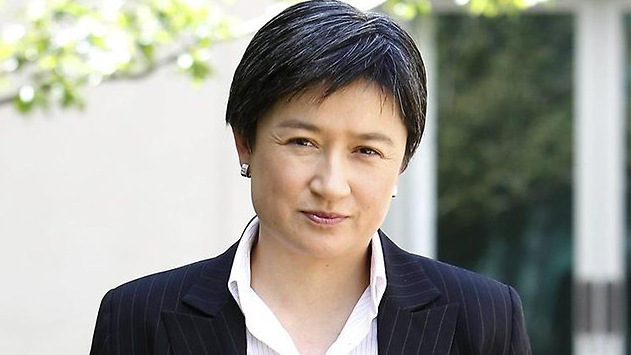 Attorney General George Brandis has clashed with Labor's Senator Penny Wong during the Senate Estimates Hearings.
Senator Wong asked the Senator Brandis if an appearance by Tim Wilson at a Liberal party event had constituted the then Human Rights Commissioner being a draw card to a fundraiser.
Wilson, who is now the Liberal member for Goldstein, was previously a Human Rights Commissioner, had previously said that he would not appear as a speaker at Liberal Party Fundraisers. Wilson resigned his party membership when he took up his post at the Human Rights Commission.
Senator Brandis told the committee that Wilson was at the event because his partner Ryan Bolger was a member of the Liberal party.
Brandis said Senator Wong was attacking Wilson because he was in a same sex relationship.
"I don't say it lightly but, in view of the evidence before this committee, what Senator Wong has done has been to attack Mr Wilson because of his relationship status and that is a disgraceful thing to do," Senator Brandis told an estimates hearing.
"Your attack on Mr Wilson because of his relationship status is a disgrace. That is absolutely a disgrace."
The Labor members of the committee highlighted that the event was billed as 'An evening with Tim Wilson'. Labor's Senator Murray Wilson retorted; "It doesn't say 'An Evening with Tim Wilson's Fiance'."
Senator Brandis said Wilson was most likely unaware that the event was a fundraiser because the invite did not label the event specifically as a fundraiser.
Later Senator Brandis said the event could not be considered a fundraiser as it's $40 per person price tag only covered the cost of the events, and no profit was made.
Also during the day of questioning Senator Brandis argued with Wong over the phrase 'square away' asking Labor's leader in the house if she really mean to use the word 'reconcile'.
Senator Wong replied to  Senator Brandis saying; "Would you just like to be pompous for the whole day, or only for this question?".
OIP Staff