British councilor's claims about transgender woman questioned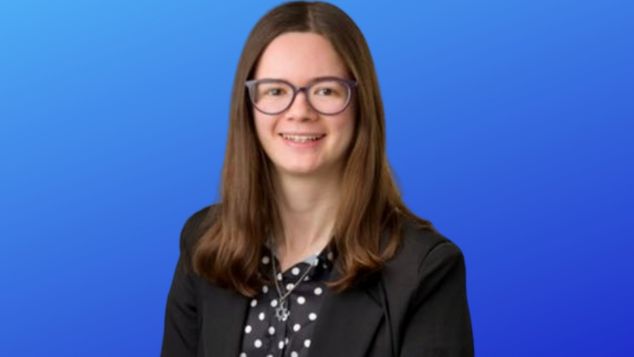 A British local government councilor who alleges she had an alarming encounter with a transgender woman in the bathroom of a pub, has had her version of events challenged.
Warning: This report contains statements that may be upsetting to some readers. Discretion is advised.
Ruby Sampson, who serves on Enfield Council in North London, told Britain's Daily Mail that she no longer felt safe going to a public toilet alone after an encounter with a transgender woman at the Marquis of Granby pub.
Sampson claimed that after attending an event upstairs at the venue on a Wednesday night she stopped in the 'lady's loo" before heading home. Sampson said the restroom had two cubicles and when she left the cubicle, the person emerging from the other cubicle was a tall transgender woman who towered over her.
The 22-year-old described the woman as having a striking deep voice, and that she was wearing a "skimpy top" that made her "shoulders look bigger."
Sampson said meeting a transgender person shocked her, but they had a pleasant conversation, and noted that the hand dryer was not working.
"I remarked that we had no choice but to awkwardly shake our hands dry", Sampson told the newspaper before claiming that the transgender woman had turned to her and replied: "I'm going to wipe my hands on my penis."
Sampson said she took the comment as a threat and an attempt to intimidate her, before telling the newspaper of how the alleged incident had galvanised her views on allowing transgender women in single sex spaces.
She went on to tell the newspaper that she did not believe people under the age of 18 should be allowed to change their gender, and she was also opposed to self ID laws.
"People are too afraid to speak out for fear of being cancelled. Men's spaces remain single-sex while the alternative is mixed gender." Sampson said, which makes you wonder which bathroom she thinks men who are transgender opt for.
Alongside speaking to the newspaper Sampson also wrote to Kemi Badenoch, the UK's Minister for Women, saying that she felt like she'd been "flashed" as she couldn't get the image of a penis out of her mind.
One person it appears who hasn't been afraid to speak out though is the woman the politician appears to have accused of making the crass comment.
Twitter user Sophie posted online, recalling that she'd been at the same venue on a recent Wednesday evening and had an interaction in the venue's upstairs bathroom.
She later shared her story with website Trans Writes, recounting that she'd joined friends at the pub after attending a memorial for murdered British teenager Brianna Ghey.
"I'm about 6ft tall, and on the day, under a jacket I felt was appropriate and modest for a vigil I was wearing a backless halterneck top. When we got to the pub, I took the jacket off, and I do remember quite clearly, going upstairs to the women's bathroom where I chatted briefly with a cis woman in order to make the awkwardness of the tiny, cramped bathroom space a little easier for both of us.
"On my way out, she was talking about the hand dryer not working and said that we'd have to shake our hands dry, to which I replied, 'I'll just wipe my hands on my jeans.'" Sophie shared.
Since Sophie came forward suggesting that the councilor may have just been so stressed about meeting a transgender person that she lost her hearing ability, the councilor's social media channels have fallen silent.
OIP Staff, we've reached out to Ruby Sampson – we'll update the article if she responds.
---
Do you need some support?
If you are struggling with anxiety or depression, support and counselling are available from:
QLife: 1800 184 527 / qlife.org.au (Webchat 3pm – midnight)
QLife are a counselling and referral service for LGBTQIA+ people.
DISCHARGED: [email protected] / discharged.org.au
Discharged is a trans-led support service with peer support groups for trans and gender diverse folks.
Lifeline: 13 11 14 / lifeline.org.au
Beyondblue: 1300 22 4636 / www.beyondblue.org.au
---

You can support our work by subscribing to our Patreon
or contributing to our GoFundMe campaign.