Bruce Springsteen cancels North Carolina shows
Springsteen cancels North Carolina show in protest over state's anti-LGBT laws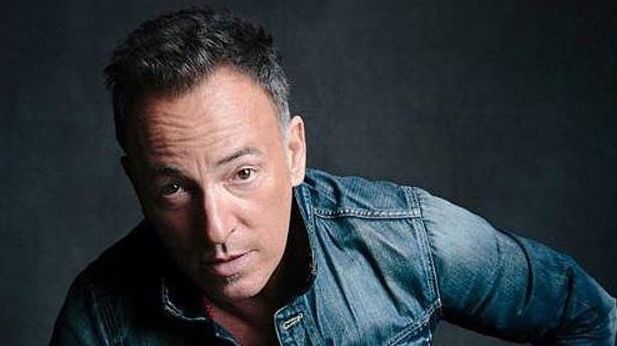 Rock star Bruce Springsteen has cancelled his show in North Carolina as a protest against the state's new anti-LGBTIQ laws.
On his website 'The Boss' posted a notice stating that the cancellation of Sunday night's show was due to the state's new laws.
"As you, my fans, know I'm scheduled to play in Greensboro, North Carolina this Sunday. As we also know, North Carolina has just passed HB2, which the media are referring to as the "bathroom" law. HB2 — known officially as the Public Facilities Privacy and Security Act — dictates which bathrooms transgender people are permitted to use.
"Just as important, the law also attacks the rights of LGBT citizens to sue when their human rights are violated in the workplace." Springsteen said.
"No other group of North Carolinians faces such a burden. To my mind, it's an attempt by people who cannot stand the progress our country has made in recognizing the human rights of all of our citizens to overturn that progress.
Springsteen said he was cancelling the show to show solidarity with those fighting to reverse the state government's decision.
"Right now, there are many groups, businesses, and individuals in North Carolina working to oppose and overcome these negative developments. Taking all of this into account, I feel that this is a time for me and the band to show solidarity for those freedom fighters." the singer explained.
"As a result, and with deepest apologies to our dedicated fans in Greensboro, we have canceled our show scheduled for Sunday, April 10th. Some things are more important than a rock show and this fight against prejudice and bigotry — which is happening as I write — is one of them.
"It is the strongest means I have for raising my voice in opposition to those who continue to push us backwards instead of forwards." Springsteen said.
Via his Twitter account Springsteen encouraged fans to voice their opposition to the laws.
Stevie Van Zandt followed up Springsteen's comments saying he was rpud to be a member of Springsteen's E-Street Band.
Proud to be in the E Street Band. https://t.co/4OpgGageXz
The roughly 15,000 fans who had bought tickets to the show have been told they will be able to get a full refund.
Springsteen is just one of a growing number of artists boycotting North Carolina
The new legislation was rushed through the state's General Assembly late last month and was signed into law by Governor Pat McCrory just hours later.
It compels transgender people to use the bathroom of their biological birth gender. The law also allows LGBTI people to fired from their jobs because of their sexuality.
The move has been widely criticised and the creative community has shows it's disbelief by launching boycotts on the state.
Earlier this week 'Wicked' composer Stephen Schwartz said he would no longer allow the hit musical to be performed in the state by professional of community theatre groups.
Springsteen's announcement puts pressure on other performers scheduled to play at the Greensboro Coliseum to follow his lead. Both Dolly Parton and Justin Beiber have shows scheduled at the venue.
---

OIP Staff