California will now teach LGBT history in grade schools and high schools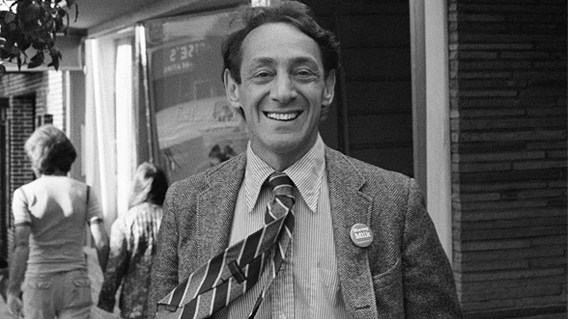 California's State Board of Education has unanimously passed changes to their curriculum to include LGBTIQ+ history in public schools in accordance with state law.
The law, passed five years ago, ensured people with disabilities and queer Americans were listed as groups whose contributions to society must be taught and printed in textbooks for students from kindergarten to eighth grade.
After years of attempts to overturn the law and crippling budget cuts, the law finally saw implementation this year since coming into effect in 2012. Conservative opponents to the changes wanted parents to retain the right to decide whether or not their children attend sexual education classes – however the bill was passed, with a clause prohibiting materials that discriminate against religions or LGBTIQ people.
The newly approved amendments to the curriculum will see history and social sciences classes teach students about diverse families in the second grade and the LGBTIQ+ history of California in their fourth year. Secondary students will also learn about gender expression throughout history, with a focus on the 18th and 19th centuries.
Though the education board voted unanimously for the changes, opponents to the law persist in their protest arguing that greater names of history will lose essential classroom time to less notable LGBTIQ figures.
Western Australian State Liberal MLA Peter Abetz posted his concern about the news out of California.The member for Southern River posted on Facebook that "the relentless push to normalise the LGBTI agenda knows no bounds.
"Now school children in California have to be taught how to have safe homosexual sex," Abetz wrote.
"Once you legalise same sex marriage, it is the inevitable next step."
Eleventh grade graduate Allyson Chiu told ABC News that the amendments would make queer kids more comfortable.
"My classmates can solve quadratic equations or cite the elements on the periodic table. They can't tell you who Harvey Milk was or the significance of the Stonewall Riots," Chiu said.
OIP Staff
Sources
Tags: California, education, Gender Diversity, history, lgbt education, lgbt history, lgbtiq history, Peter Abetz, queer education, queer history, social sciences, World News