Army Major: Cate McGregor is not suitable for Australian of the Year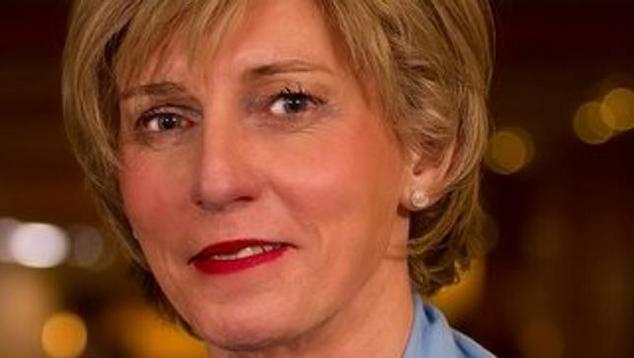 The Australian newspaper has revealed that the Australian Defence Force has offered to pay an army major $25,000 after high profile transgender officer Cate McGregor mocked  him on social media.
The legal offer follows an investigation into a social media feud between Group Captain McGregor, Major Bernard Gaynor Snr and his son Bernard Gaynor Jnr.
The dispute, which occurred two years ago, saw the high profile transgender officer cited for "unacceptable behaviour" in relation to her comments about Bernard Gaynor Snr. The Group Captain had described him on Twitter as having "defective DNA" and claimed that he had been a failure when he attended the Military College Duntroon in the 1970s.
The investigation cleared Group Captain McGregor in relation to a complaint made by the Major's song Bernard Gaynor Jnr, finding he had made deeply offensive statements about her on his blog.
The army initially offered Major Gaynor Snr a confidential settlement of $2,500 before upping the offer to $25,000. Major Bernard Gaynor Snr said he had decided to disclose the confidential offer because he did not believe that Group Captain McGregor was fit to be Queenslander of the Year, or Australian of the Year.
Major Gaynor Snr said he believed that Group Captain McGregor should have been sacked from the army, saying her comments were hypocritical given that she authored a landmark speech about treating other service personnel with respect.
At the time of the online stouch McGregor, who held the rank of Lieutenant Colonel, was a speech writer for the Chief of the Army David Morrison. In 2014 she transferred to the Air Force, where she now serves as a reservist.
Major Gaynor Snr said the former Army Chief had been toothless in dealing with the situation. David Morrison is also in the running or Australian of the Year having been declared as the ACT's nominee.
Group Captain McGregor has told 'The Australian' that it she had been relentlessly pursued by both Major Gaynor and his son with the father using internal military channels and the son writing about her on social media. Speaking to 'The Australian' McGregor described the deeply religious father and son as "fanatical". Group Captain McGreogor said it was ridiculous that public funds were being used to compensate Major Gaynor Snr.
McGregor said the comments were made at a difficult time in her life and gender transition. McGregor said her superior officer has "hauled her over the coals" for her comments.
The army has warned Major Gaynor to stop referring to Group Captain McGregor by her former name and to use female pronouns. An officer wrote to him warning him that by continually referring to Group Captain McGregor by male pronouns his actions could be construed as sexual harassment. Major Gaynor has told 'The Australian' that he will not refer to group Captain McGregor as a female, and his superiors can not order him to lie.
Separate to this investigation a judge has recently ruled that Bernard Gaynor Jnr, who served as an Army Intelligence office in the army in Iraq and Afghanistan, was unfairly fired from the army over his comments on social media. The army has announced it will appeal the decision ordering them to reinstate Bernard Gaynor Jnr.
Bernard Gaynor Jnr is the Australian Liberty Alliance's senate candidate for Queensland.
OIP Staff
Update: 28th January 2016, this article was updated to correct an error, the article irginally stated that Group Captain McGregor has transferred to the Navy rather than the Royal Australian Air Force.