Help RTRFM and 'All Things Queer' by becoming a subscriber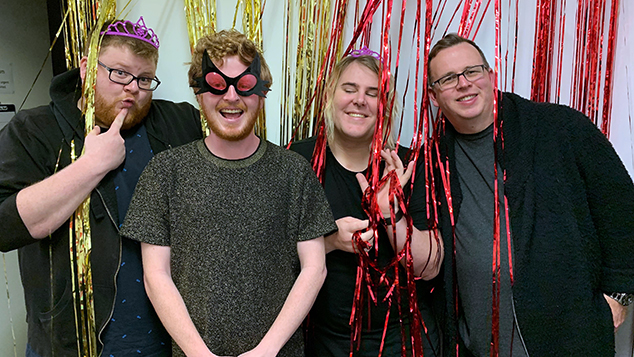 Alongside our work at OUTinPerth, our team volunteers time each week to help create All Things Queer at community radio station RTRFM 92.1
This week the station is holding their annual radiothon fundraiser and asking people to become a subscriber or donate.
There are many benefits to becoming a subscriber, but I think the most important one is ensuring that stories and news about our community are heard on the local airwaves, and are told by our own community.
The show, which will celebrate its 10th anniversary next year, has become a training ground for LGBTIQ people to find their voice and many of the presenters over the years has gone on to different roles both within the LGBTIQ+ communities and in the wider media industry.
This month the show also began being aired on Melbourne's JOYFM. Victorian listeners can hear the show on Sunday afternoons, while it airs in Perth on Wednesday mornings.
Each week the show covers queer news, politics, activism, culture and music. Stories that do not get in-depth coverage in the mainstream media.
Last year RTRFM and OUTinPerth also collaborated with the Freedom Centre to create a podcast QUEER ON AIR created by younger members of our community.
By becoming a subscriber or giving a donation, you can ensure that this vital resource is secure for the year ahead. There's also a stack of prizes to be won if you subscribe or donate, but I think it's worth doing just because of the great work the RTRFM team do.
Your support for RTRFM and All Things Queer is hugely appreciated.
Graeme Watson
Managing Editor OUTinPerth
Image: Tom Reynolds, Leigh Andrew Hill, Hen Greville and Graeme Watson at RTRFM following this week's broadcast of All Things Queer.  
---