Canada's PM Justin Trudeau will apologise to LGBTIQ citizens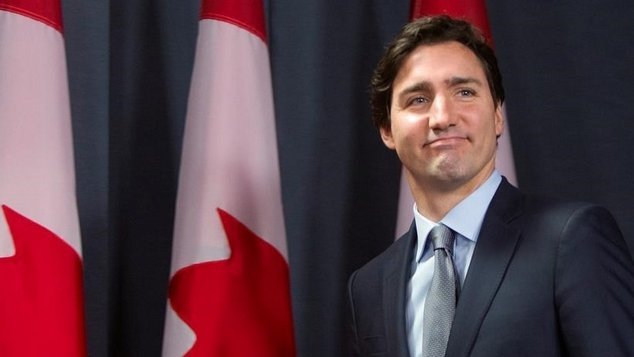 The Prime Minister of Canada Justin Trudeau has laid out plans to issue an apology to those who were persecuted by historically anti-LGBTIQ laws across the nation's history.
Trudeau's apology will preface a number of legislative changes and reforms to make amends with the queer community and remove systemic discrimination.
The changes come at the recommendation of a report entitled 'The Just Society' compiled by Egale, a prominent LGBT Human Rights Trust in Canada.
The Globe and Mail report that Trudeau's Liberal government may have adopted almost all of the changes suggested by Egale such as eliminating the difference in the age of consent for sexual acts for anal intercourse, examining whether and how to compensate those who have suffered past discrimination and requiring all police officers and justice system officials to have human rights training with a focus on the history of discrimination against sexual minorities.
The report also urges the government to seek to implement procedures to protect the dignity and rights of trans and intersex people in prisons, and eliminate laws that persecute those who visit bathhouses and saunas.
"This is a long-awaited moment and a very emotional moment, to be honest," Executive Director of Egale Helen Kennedy said.
"For the government to recognise the damage that it caused, the harm that it caused, to thousands and thousands of Canadians is a historic moment for our communities."
Prime Minister Trudeau's office has not officially announced which of Egale's recommendations they will be enacting, explaining to media that they are carefully reviewing the report.
"We have committed to working with Egale and other groups on an ongoing basis to bring an end to discrimination and further guarantee equality for all citizens," the PM's press secretary Cameron Ahmad said.
Trudeau himself has been a visible and vocal supporter of LGBTIQ Canadians, becoming the first PM to walk in a national Pride parade and even responding to a homophobic Valentine's message that went viral last year.
OIP Staff
Sources