Where do candidates in your electorate stand on marriage equality?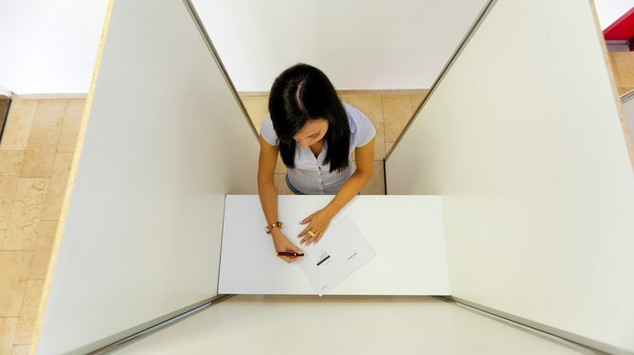 Before you head to the polling booth on July 2nd you might wonder what the different candidates in your electorate think about marriage equality?
Lobby group Australian Marriage Equality have just launched a new 'Vote 4 Equality' website that allows you to find out where each candidate in your area stands on the issue.
Just enter in your details and an email address and the group will get back to you with some details about your local area.

Australian Marriage Equality National Spokesperson Shirleene Robinson said the idea behind the site was to empower people to find out more about the differences between the parties and individual candidates.
"This site has been designed to ensure that every Australian is empowered with the knowledge and understanding of where their political party and candidates sit on the issue of marriage equality", Robinson said.
"This is not an endorsement of any candidate or party but provides an understanding of where everyone stands on equality and a fair go for every Australian."
"Regardless of who wins the next election, we need to ensure we have a parliament where a majority of MPs and Senator support marriage equality.
The group's spokesperson said they were working across the country to continue building support for changing the nation's marriage laws.
"Australian Marriage Equality has campaigns happening from Penrith to Perth with locals working to win over the hearts and minds of candidates and their communities.
"This election has seen a huge effort from AME supporters, engaging candidates and communities across more than 30 Seats across Australia.
"Our campaign is about having conversations with Australians from all walks of life across the country on why marriage equality matters.
"It's also important that we have an open and positive discussion about why marriage matters to all Australians." Robinson said.
Australian Marriage Equality are holding a workshop in Perth on Saturday providing tips and materials for holding local events.
The workshop will give advice on how to create events from the simple to the very elaborate. With an election quickly approaching the advocacy group is eager to help as many initiatives as possible get under way.
The workshop is on Saturday June 11th from 12:00pm – 1:30pm.
Sign up if you'd like to go along.