Carlotta congratulates Georgie Stone on her 'Neighbours' role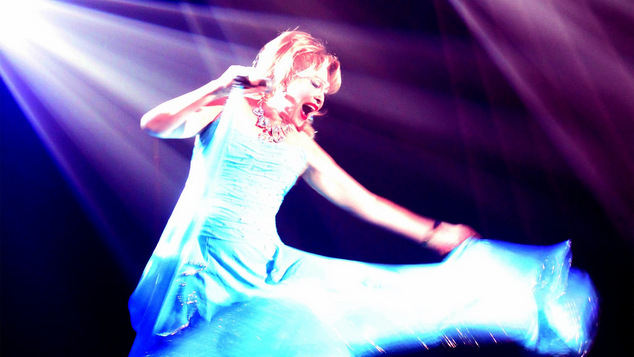 The legendary entertainer Carlotta has congratulated Georgie Stone on her upcoming role in Australian soap Neighbours.
Over the weekend it was announced that transgender youth advocate, Stone, would be joining the long running soap opera in a guest role. Stone has been working with the show's producers and writers to ensure it is an accurate depiction of what it's like to be transgender.
Carlotta said she wished Stone every success in the Ramsay Street role.
"I think it's excellent, I think it about time! It hasn't been done in forty years. It took them so long to get around to doing it again." Carlotta told podcast TV Blackbox.
Four decades ago Carlotta's performance as a transgender woman on Australian soap Number 96 was a world first.
"It's a great thing and I just hope they treat it with the respect that it deserves." Carlotta said, noting that eighteen year old Georgie Stone had already achieved a lot for transgender rights.
TV Blackbox is a weekly podcast looking into the TV industry featuring former TV producer Rob McKnight, actress Sarah Monaghan and TV commentator Steve Molk.
OIP Staff
---