The cat is out of the bag: Will and Grace are returning!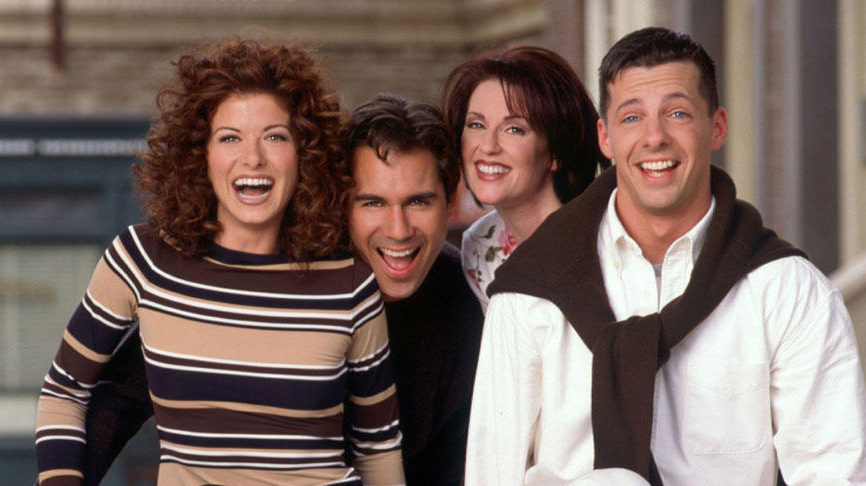 There's still no "official" announcement but speculation that TV's Will and Grace will be back on our screens in 2017 is gaining momentum.
In a radio interview cast member Leslie Jordan said the show will be back mid-year for a 10 episode season. Jordan played Karen Walker's arch-nemesis Beverly Leslie on the show.
Last year the foursome of Will Truman, Grace Adler, Karen Walker and (Just) Jack McFarland reunited for a 10 minute online special which was in support of US Presidential candidate Hillary Clinton.
When we last left the foursome in 2006 the final episode showed how the characters aged into their fifties and revived their friendship when Will and Grace's children fell in love and got married.
The reunion will likely see a rush of celebrities vying to be part of the iconic series. During it's eight year run the show featured guest appearances from Cher, Elton John, Madonna, Geena Davis, Taye Diggs, Patrick Dempsey and many other famous faces.
Sadly many members of the extended cast are no longer with us. Actress Debbie Reynolds who played Grace's mother Bobbi Adler passed away earlier this week.
Also since the show finished actress Suzanne Pleshette who played Karen's con-woman mother has passed away. Her portrayal of Lois Whitley was the actresses final role before her death from lung cancer in 2008. Actor-Director Sydney Pollack, who played Will's father George Truman also passed away in 2008.
Nothing however brings home the passage of time since the show ended as realising that actor Michael Angarano who played Jack's son Elliot is now 29 years old. Angarano most recently was part of the cast of the TV show The Knick.
Two weeks ago actress Megan Mullally said in an interview that the cast would love to get back together and film new episodes.