Cast revealed for Russell T. Davies' HIV drama 'Boys'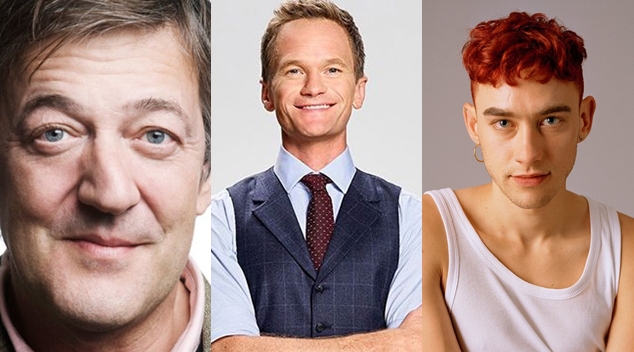 Queer As Folk creator Russell T. Davies has revealed some of the cast of his upcoming drama, which will shine a light on the beginnings of the AIDS crisis of the 80s and 90s.
Boys will follow the lives of three young gay friends in London and the impact of HIV on their lives across the course of a decade.
Broadway star Neil Patrick Harris, Years & Years frontman Olly Alexander and the legendary Stephen Fry have been announced as three of the main cast in the five-part series.
Alexander is set to play 18-year-old Ritchie Tozer, who is determined to keep secrets from his doting family, while Harris will play Henry Coltrane and Fry takes on the role of MP Arthur Garrison.
"Boys is two things: it is an irresistible, funny, jubilant story of young people discovering their true identities and the unalloyed joy of living life to the fullest," Harris says of the show.
"It is also a deeply resonant exploration of a decade when so many of these lives were cut short by the devastating effects of the nascent AIDS pandemic."
Boys is set to debut in 2020.
---