McGregor removed from LGBTI+ group over Safe Schools comments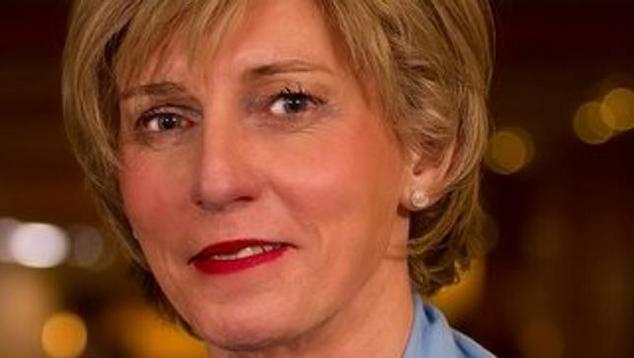 Australian of the Year nominee Catherine McGregor has had an invitation to become a patron of LGBTI+ human rights group Kaleidoscope Australia retracted after comments she made against the Safe Schools Program.
Earlier this year McGregor wrote an article for the Herald Sun's Rendezvous website arguing that the Safe Schools anti-bullying program was not the most effective way to support transgender youth and labeling the program's co-founder Roz Ward a "committed Trotskyite, who believes in the overthrow of the capitalist system."
Paula Gerber, President of Kaleidoscope Australia, says the invitiation originally offered to McGregor in 2015 to become a patron of the organisation has since been revoked in light of the article.
"While she was free to hold those views, there was an incompatibility with Kaleidoscope's own public support of the Safe Schools program, which we happen to believe is among the world's best," Gerber told News Corp.
"We always wanted two patrons (the Honourable Michael Kirby is the other patron), looking around for a while for someone who was suitable and Cate at the time was getting a lot of positive media coverage, she was Queenslander of the Year, so we thought she would be a good fit," Gerber said.
Kaleidoscope Australia's efforts are focused on the human rights of LGBTI+ people in the wider Asia-Pacific region.
"While Kaleidoscope doesn't do much LGBTI work in Australia, we do support Safe Schools. The UN (United Nations) has endorsed the Safe Schools program as the world's best leading practice," Gerber said.
"In our work that we do in other countries we encourage them to adapt that program."
Australia's former highest ranking military official has responded to the news, penning an editorial for The Daily Telegraph entitled 'How can you sack someone when they've already quit?'
McGregor writes that she is surprised that Kaleidoscope informed her that she had been dismissed, when she had already stepped down after comments made about Australian of the Year David Morrison.
"My recollection was that I posed a reputation risk to the trust and resigned. Yet they felt obliged to send me a formal notice dismissing me for my criticism of the Safe Schools Program in this newspaper and on ABC Television," McGregor wrote.
McGregor continues that she stands by her comments about Roz Ward, and her criticisms of the Safe Schools Program.
"I do not regard my removal from Kaleidoscope as bullying or infringement of my free speech. I made my comments in the bona fide belief that I was no longer a trustee."
OIP Staff
---
Sources
Front page image:- Q&A
Tags: Australian of the Year, bullying, Catherine McGregor, Herald Sun, kaleidoscope, paula gerber, queenslander of the year, rendezvous, Roz Ward, safe schools, safe schools coalition, transgender