Catholic Bishop says Pride celebrations are harmful to children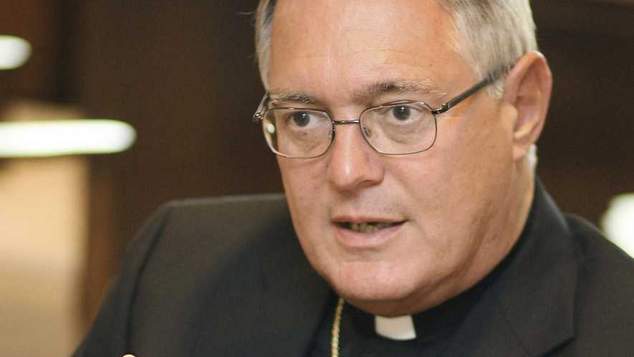 A Bishop in the USA has declared that Pride celebrations dangerous to children and should be avoided by Catholics.
Thomas Tobin, who the Bishop of Providence in Rhode Island made his declaration as the USA started it's month long Pride celebrations. This year is the 50th anniversary of the Stonewall Riots in New York which are seen as the birthplace of the modern gay rights movement.
"A reminder that Catholics should not support or attend LGBTQ "Pride Month" events held in June. They promote a culture and encourage activities that are contrary to Catholic faith and morals. They are especially harmful for children." Bishop Tobin said in a post to social media.
The Bishop's post has been seen as hypocritical given the church's history of covering up sexual abuse of children committed by clergy.
Last year a scathing Grand Jury report criticised the church for covering up decades of sexual abuse which may have affected as many of 1000 victims. Over 300 priests were implicated in Pennsylvania where Bishop Tobin was previously posted.
The Bishop's comments have been met with international condemnation and local LGBTIQ rights advocates have suggested he considers the many calls for him to resign.
On Sunday Bishop Tobin released a statement saying he regretted the controversy his remarks had caused but he remained committed to sharing the church's teachings.
Bishop Tobin said he was sorry, "that my comments yesterday about Pride Month have turned out to be so controversial in our community, and offensive to some, especially the gay community."
"That certainly was not my intention, but I understand why a good number of individuals have taken offense," he said.
The religious leader however refused to withdraw his comment saying it was his responsibility to speak on sensitive issues.
"As a Catholic Bishop, however, my obligation before God is to lead the faithful entrusted to my care and to teach the faith, clearly and compassionately, even on very difficult and sensitive issues."
OIP Staff
---