Cazwell is back with 'Biscuit' NSFWish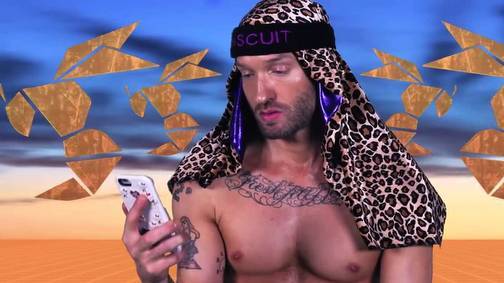 Cazwell is back with a brand new song and video. Featuring an Egyptian theme, the boundary pushing singer is singing about a biscuit, we'll let you work out what he's on about.
The rapper, who was on the cover of OUTinPerth back in 2013, has released several singles from his album 'Hard 2 b Fresh'. Alongside this track the album has the hits 'Unzip Me' with Peaches, 'Guess What?' with Luciana and 'Selfie Control'.
Check out Cazwell's new video below. (NSFW)