CD Reviews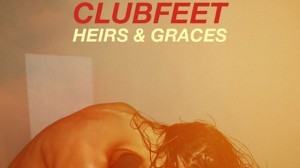 Clubfeet
Heirs & Graces
Illusive Sounds
Electro popsters Clubfeet, hailing from Melbourne, have released their sophomore record Heirs & Graces and they may be on to a winner with this one.  The infectiously catchy Heartbreak, featuring the gorgeous vocals of Chela, has been getting a lot of airtime on Triple J of late and may just be the single to help these guys cross over into the mainstream.  Although the five-piece outfit have been around since 2009, and have a number of EPs and remixes under their belt, with 'Heirs & Graces' their energetic indie sound seems to have found its feet. Other ace tracks include Acapulco & LA, Get Loose and the more downbeat Everything You Wanted.
Sony
Release Me is a collection of previously unreleased songs from the iconic, Barbra Streisand.  And with this collection it's easy to see why Barbra has had such a long and illustrious career, with her powerful voice shining through on every track.  There are some familiar classics here like Home from the Broadway musical The Wiz as well as others you may not have heard before. I'm sure this album will appeal to fans of show tunes, (and I'm sure there are more than a few out there), as well as anyone looking for the soundtrack to their next candlelit dinner.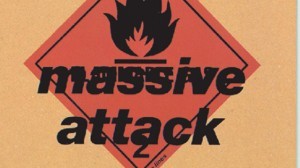 Massive Attack
Blue Lines
Virgin
To celebrate the twenty first birthday of their debut album Massive Attack have sent their seminal album Blue Lines back for a full remix and remastering – and the results are astounding. It sounds crisper, clearer and smoother than ever. Over two decades since it was first released this record does not date. The highlight is always going to be Shara Nelson's unforgettable vocal on Unfinished Sympathy but every track on the CD is top notch from Tricky's subtle rhymes on the title track through to reggae legend Horrace Andy's crooning on Hymn of the Big Wheel. No record collection should be missing this classic. –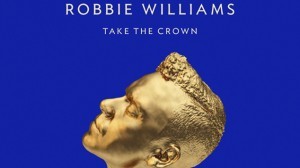 Robbie Williams
Take the Crown
Island
There must be a bit of pressure on Robbie Williams to hit a home run with this album. His last album Reality Killed the Video Star was his least successful and sent him back into the ranks of Take That. Now with a new label he's out to reclaim his stadium filler positon. And that's what you get here ten tracks that sound like they were written for being belted out in a stadium. The lead single Candy is co-written with Take That's Gary Barlow is super sweet pop, like a classic Williams track – but the rest is totally bombastic.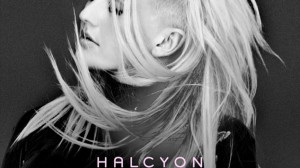 Ellie Goulding
Halcyon
Polyor
A make over in both image and sound sees Ellie Goulding move from being just another singer songwriter to taking on likes of Rhianna, Beyonce and Florence with an album that infuses a wide variety of styles. Most of the tracks are produced by Jim Eliot from Kish Mauve, who was also behind some of the best tunes from Kylie Minogue and Ladyhawke. I Need Love sees Goulding collaborating with Calvin Harris while a cover of Active Child's Hanging On takes the track into lucious Kate Bush teritory with the singer's strong vocals. Worth a listen.