Celebrate Transgender Day of Visibility this weekend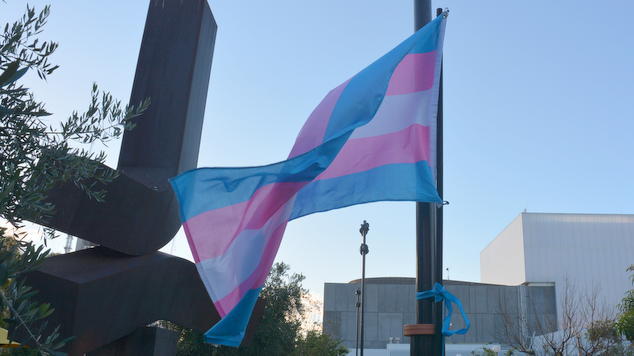 TransFolk of WA are putting on a fun filled event with lots of entertainment to celebrate International Transgender Day of Visibility on Saturday March 31st.
Get your dancing shoes on for local band Rokchix who will be playing homage to the original Rock Chicks with their saucy, glam style of Rock and Roll.
Australian Slam Poet Champion of 2017, Jesse Oliver, will be performing.  Activist and artist, Patrick Kain, will also be performing slam poetry. His choice of topics usually centring around action, anti-oppression and social engagement.
Enjoy some drag with Cherry Poppins. DJ Roski will also be there keeping everyone chilled and upbeat during the day's events and Jake Corica will be MC.
Enjoy the fun by taking part in Round 1 of the Gender Olympics. It's still anyone's guess what wild and crazy games Nick Lawrence of TransFolk of WA will come up with. I hear there may be toilet rolls involved.
There's a variety of entertainment for the kids including a bouncy castle (ages 11 and under), Zatanna Queen of Illusion, art, soft toy sewing, face painting and origami.
There will be special guest speakers on the day. Andrew Hall from PICYS will talk about Trans Homeless Pathways, a project created in collaboration with TransFolk of WA tackling trans youth homelessness.
We'll be updated on the new World Professional Association for Transgender Health (WPATH) standards and the latest trans campaign issues for change. Bree Campbell will be speaking about the new group The Queer Connection and will be making a surprise announcement!
Your $10 entry fee includes food. There will be vegan and gluten free options available. Drinks will be available to purchase. This is a NO ALCOHOL event.
Browse the information stalls and TFolkWA's op-shop.
TransFolk of WA became incorporated in October 2017 and are now ready to seek memberships. Membership will be available for the first time on the day. Information will be available at the stall.
Visibility Celebration 2018 will be held at North Perth Town Hall on Saturday March 31st from 11am. For tickets and more information, head to the Facebook event page.
Halimah Halse