Celebrating the music of Marvin Gaye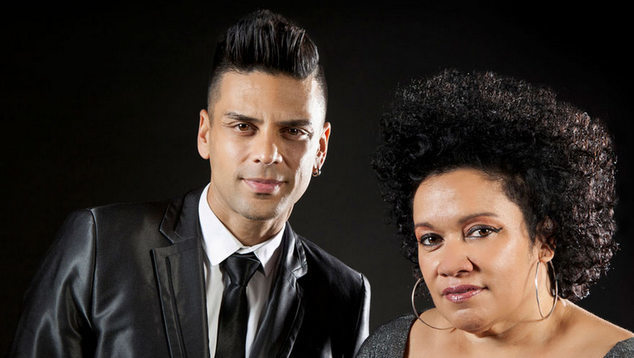 The international production 'Marvin Gaye: Let's Get It On' is coming to Perth this September. The show highlighting the life and music of the soul superstar will be at The Regal Theatre in Subiaco for just one week.
The show, featuring an all-star cast of award winning musicians including Andrew De Silva and Vika Bull has been created by Australian promoters Simon Myers and Moira Bennett's company ROOM 8. They've teamed up with UK writer John Livings. It's the same creative team that put together 'At Last: The Etta James Story', which as had two sell-out seasons in Perth.
'Marvin Gaye Let's Get it On' is a two-hour narrative concert celebrating the life and music of the multi-talented musician, singer and songwriter who was considered the 'Prince of Motown – The Prince of Soul'.
Like the Etaa James production this show is more music than musical and more lyrics than script as it recounts the life, career and untimely death of the respected musician.
Andrew De Silva takes the lead role. Already well-known on the Australian music scene, Andrew is recognised for his diversity. He shot to fame as a member of the 1990s RnB group CDB and won the 2012 series of 'Australia's Got Talent'. 
Joining the cast is another revered Australian artist, Vika Bull. Vika is considered one of the country's most powerful female voices and has supported a swag of legendary musicians throughout her career, such as Bob Dylan, Billy Joel, Sting and Joe Cocker.
Over the last few years, she has been performing the lead role in 'At Last The Etta James Story', taking the show to every major theatre in Australia and receiving continuous praise and critical acclaim. She kicked off her career with the Black Sorrows in the late 1980s and went on to establish a genre of her own with sister Linda.
The show opens Tuesday September 1 until Sunday September 6. 
To celebrate the show coming to Perth we've put together a playlist of our favourite Marvin Gaye songs. Finding ten great Marvin Gaye songs is easy – because he had so many amazing tunes. Our top choices;
1. Sexual Healing, 2. Inner City Blues (Make Me Wanna Holler) 3. Don't Knock My Love (with Diana Ross), 4. Heard it Through the Grapevine 5. I Want You 6.  Trouble Man, 7. Got to Give it Up 8. Wherever I Lay My Hat (That's My Home), 9. How Sweet It Is (to be loved by you) 10. 'Aint No Mountain High Enough (with Tammi Tyrell)