Central character of 'The Good Wife' Spin-off will be gay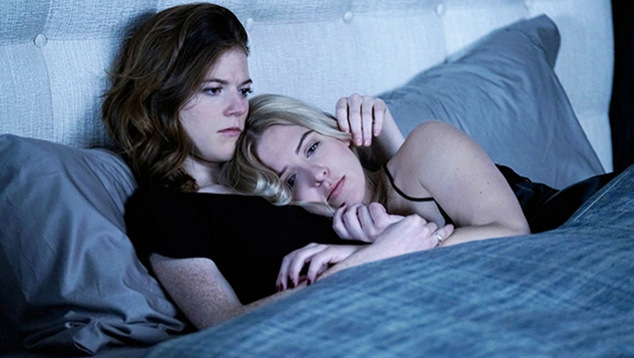 The central character of a new TV series The Good Fight will be a lesbian. The show is a spin-off from the popular series The Good Wife.
Juliana Marguiles finished playing lawyer and scorned wife Alicia Florrick earlier this year. The show ran for seven seasons, and while it was an entertaining show for the first few years the final two seasons left audiences disappointed.
The producers aren't finished with the legal world of Lockhart Gardiner though, and the new spin-off will see several familiar characters returning alongside some new faces.
The show's producer Robert King told Entertainment Weekly some details about the new characters and which familiar faces are making a comeback.
Rose Leslie (Game of Thrones, Downtown Abbey) will play Maia alongside Helene York (Quantico, High Maintenance), who will play her girlfriend Amy. Amy is already a lawyer, while Maia is just finishing law school.
Christine Baranski will return as legal leader Diane Lockhart, who is Maia's godmother. Also signed up to reprise their roles is Cush Jumbo who appeared as a new character Luka Quinn in The Good Wife's final season and Sarah Steele will returns as Marissa Gold.
With the reboot of the show the Producers have lost several high profile cast members. Alongside Marguiles' departure is her husband Governor Peter Florrick played by Chris Noth, political strategist Eli Gold played by Alan Cumming, and law partner Cary Agos played by Matt Czuchry.
Jeffrey Dean Morgan, who portrayed Alicia Florrick's love interest in the final season, has gone on to terrorise the case of The Walking Dead as villain Neegan. Josh Charles character, Will Gardiner, left the series during the fifth season, and Archie Punjabi's bisexual character Kalinda Sharma was written out at the end of the sixth season.
Critics noticed that Punjabi and Marguiles' characters didn't appear together in a single scene for over 50 episodes, leading to rumours of a fall out between the two actors, something that Marguiles has denied. The two characters finally said goodbye to each other in a bar scene at the end of the sixth season (which they filmed separately).
OIP Staff, image: Patrick Harbron CBC)