Chatty man Alan Carr is coming to yap yap yap!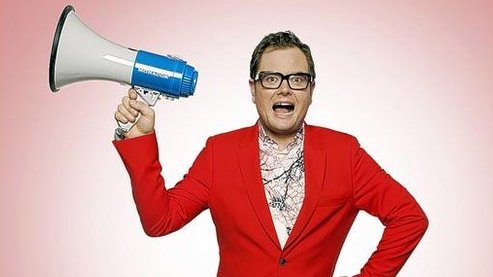 British TV identity Alan Carr is set to play a live show in Perth later this year.
Best known for his British chat show 'Chatty Man' and as co-host of 'The Friday Night Project', Carr will bring his 'Yap, Yap. Yap' stand up show to Perth in August.
Carr will perform at The Riverside Theatre on August 28th.
The TV host began his comedy career in Manchester and got his big break when he won the BBC's Best Comedy Newcomer Award in 2001.

Since then he's hosted a bunch of TV shows, radio shows and even released his autobiography 'Look Who It Is!'
In 2009 Carr began hosting his own talk show 'Chatty Man', over the last seven years he recorded 16 series of the show, a grand total of 181 episodes!
Even though he openly gay Carr has said it's not central to his work.
"I just think gay people need to get over themselves. Just because you're gay and on the telly doesn't mean you're a role model. I'm just a comedian. That's all I am. What am I meant to do? Do I go down the Julian Clary route and talk about fisting andpoppers? I don't talk about being gay and I think what better equality for gays than that?" Carr said in an interview.
Tickets for the Perth show are on sale from June 7th, Book at Ticketek 132 849 www.ticketek.com.au