Check Out Eduard Romanyuta: Moldova's Eurovision Singer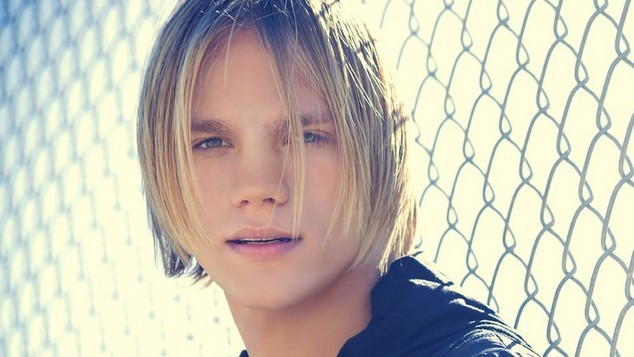 Eurovision 2015 is just weeks away and this year Australia's in the contest with Guy Sebastian representing our great nation.
We continue our look into the singers Guy will have to beat, turning our eyes to Moldova.
Eduard Romanyuta will represent Moldova at Eurovision 2015 with his track 'I Want Your Love'.
Opting to sing English, the track sounds like something you might hear on the radio.
The song was written by threee writers. Swedish producer Erik Lewander, who has also penned Sweden's entry this year is one of the writers.
The second writer of the track is Australian writer Hayley Aiken. Aitken has released her own record sin Australia and was one third of the band Scarlet Belle, she's written songs for Ricki-Lee. The third writer is Tom Andrews – who we guess must be the one person with a link to Moldova.
Twenty two year old Eduard is  from the Ukraine and is a veteran of many different song contests. He's a huge celebrity in his native Ukraine he has been awarded many different titles including 'Child of the year'.
Eduard has come close to representing the Ukraine at Eurovision, but this year he's made the cut not for his own country but for Moldova. To date Moldova has never won Eurovision. Last year they were represented by Chistina Scarlat with her track 'Wild Soul', but they failed to make it past the semi-finals.
The handsome singer's selection has been filled with controversy, with other artists claiming the voting was rigged and accusations that Eduard himself bought hundreds of mobile phones – just so he could vote for himself.
The video for his song shows him locked in prison and battling police in a Fast and Furious style showdown, while singing about how he wants someone's love.
Check out the video below.