Bibliophile | Christos Tsiolkas returns with 'The In-Between'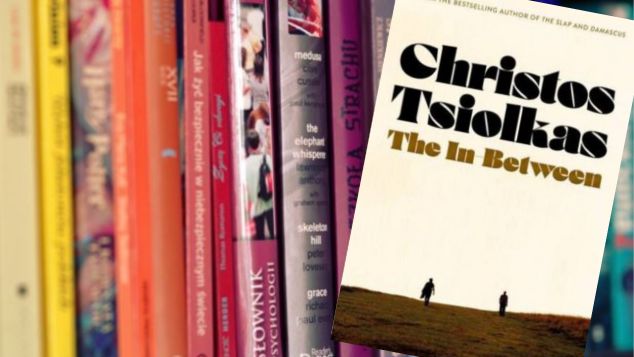 The In-Between
by Christos Tsiolkas
Allen & Unwin
Christos Tsiolkas's first novel Loaded, which was made into the film Head On starring Alex Dimitriades, created a sensation as it was all about sex, drugs and youthful, full-on energy.
Tsiolkas has mellowed considerably in his eighth novel but still doesn't shy away from the difficult subject matter and manages to get sex into every one of the five chapters!
Fifty-three-year-old Parry and fifty-five-year-old Ivan are both nervous. Avoiding Grindr and Tumblr, they met on a dating site that was used mainly by heterosexual people, and their first date is a dance that both are trying to remember the steps to.
Perry is a translator for a media production company and Ivan has a landscaping business and both men have been terribly burned by those they loved previously. Both men carry the shadows of their pasts and need to work out how to trust again and both have all but given up on the idea of finding love again.
Tsiolkas writes about the men as their relationship evolves over several years and he reflects that he hasn't written a love story before. As Perry and Ivan take turns to voice the five chapters, the reader is privy to some darker sides to their personalities while they strive to find peace with themselves and with the world.
The in-between could refer to many things. Both men are children of migrants and have grown up in between cultures. Also, bringing two people together who have different opinions on many things and different commitments in their lives, needs a bridge to be built across those differences.
The In-Between captures tender moments of love and loss, with lessons learned over time. It is about fear, forgiveness and falling in love despite all the past hurt and humiliation. It is also a joyful celebration of the changing attitudes to same sex relationships.
Christos Tsiolkas will be at a book launch on Wednesday 22 November (6.30pm – 8.30pm) at the Old Courthouse in Henderson Street, Fremantle and In Conversation on Thursday 23 November at the City of Perth Library (6.30pm – 7.30pm) in Hay Street, Perth.
Lezly Herbert
---

You can support our work by subscribing to our Patreon
or contributing to our GoFundMe campaign.